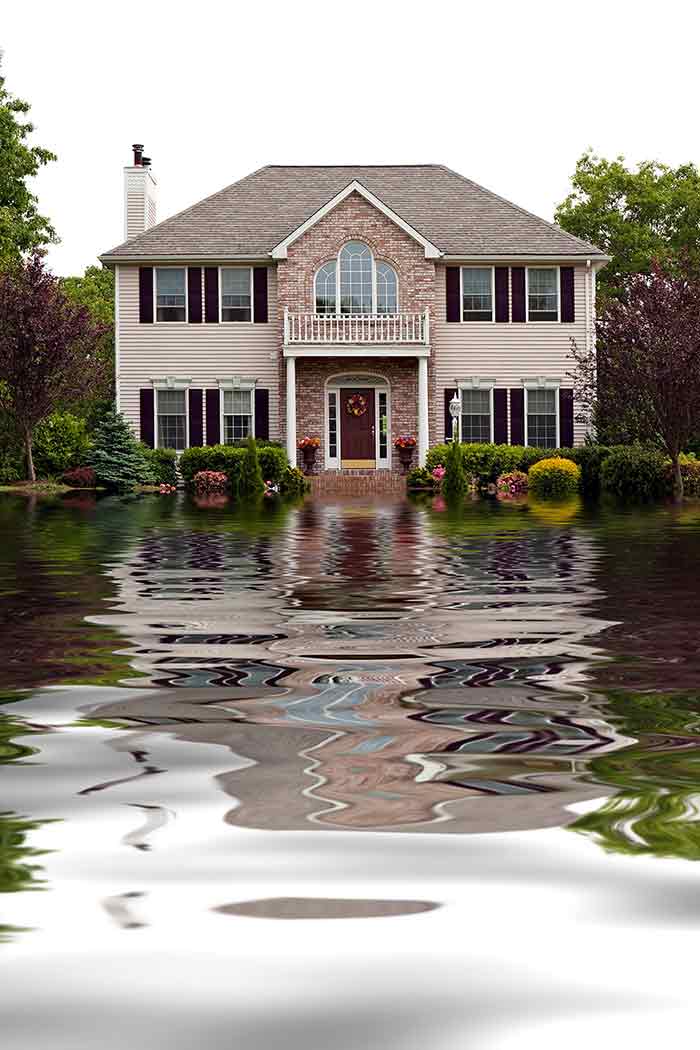 Hurricanes and floods are ravaging coastal communities and breaking records this hurricane season. Every major news station offered 24-hour coverage of the recent storms and the damage they left behind. The financial impact of these storms is now in the billions. But what does this mean to the average homeowner? It should send a
wake-up call. What if this happens to you? Is your home located in a flood zone? Are you properly insured to recover from such a devastating event?
When buying a new home, it is important to check with your realtor or an insurance provider to see if the property is in a flood zone. Why does it matter? First, if you find yourself located in a flood zone you must purchase flood insurance. You will not be covered by your homeowner's insurance policy for a flood. Flood insurance is available through your homeowner's insurance provider, but it is a separate policy and can be pricey. In fact, the cost of the additional coverage can be so high that it might affect your debt to income ratio, which is used to determine the loan amount for which you are eligible. Therefore, the cost of flood insurance could negatively impact your ability to be approved for a loan. This is something you want to know before you go through the lengthy process of making an offer on a new home and trying to secure financing.
G & N Insurance, a home and auto insurance provider in Massachusetts, offers a free program where they will let you know if a property is in a flood zone based on the most updated FEMA maps available. Simply email the property address to Flood@insurewithgn.com and within 30 minutes they will send you a flood determination at no charge.
The flood zone maps are re-zoned by FEMA frequently so even if you have been in your home for a while you should contact your home insurance provider to confirm your status hasn't changed.
What if all this hurricane coverage is making you nervous and you want to buy flood insurance even if you aren't located in a flood zone? According to, Marissa Ross at G&N Insurance, "When a client is NOT in a FEMA determined flood zone, it is generally recommended to think about having a flood insurance policy as it is not included on the house insurance. The likelihood of a flood in a home NOT in a flood zone still exists, so it is smart to consider having the coverage in place. Although there is a federal relief program in place in the event of a flood, it is only available if the president declares a disaster. In addition, even if relief funds are made available, it's usually in the form of a loan that must be paid back with interest, in addition to your normal mortgage payments." She said.
Mortgage Equity Partners works with only professional realtors and insurance providers who will walk you through this process to make sure you have the coverage that is right for you. Remember, forearmed is forewarned!
Resources for consumers:
Below you will find two helpful links to explain some commonly asked questions related to flood insurance provided by G&N Insurance.
https://www.youtube.com/watch?v=qkZGybmhZgE