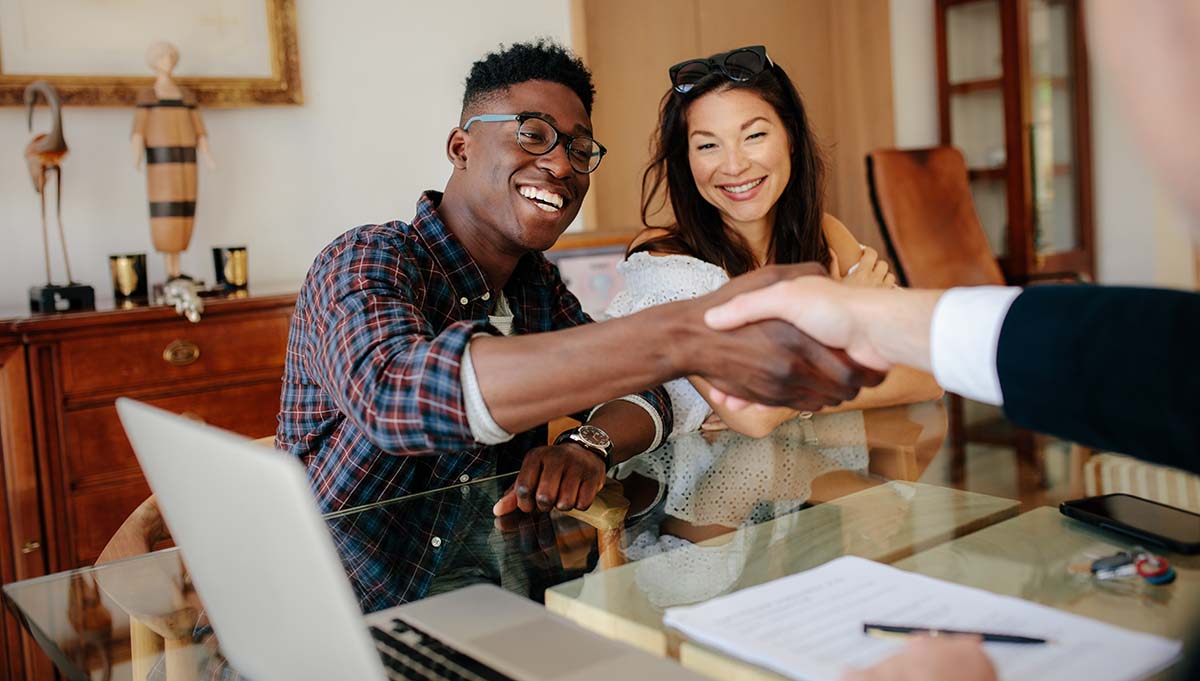 What are the different types of mortgage lenders
While there are limited properties to purchase in today's real estate market, homebuyers have options for mortgage providers. So how do you find the best mortgage lenders near you? Well, there are many choices to consider when obtaining home financing. Here is a quick breakdown of the different types of companies that close home loans:
Independent mortgage bankers (IMBs)
IMBs are non-depository institutions focusing exclusively on offering and underwriting residential mortgages. IMBs may close and fund loans with their own money or work with warehouse lenders who provide them with funds to lend to their borrowers directly. IMBs also manage the loan process and underwriting in-house, allowing more control over loan approval. After a mortgage is closed, an IMB may keep and service the loan or sell it on the secondary market.
IMBs have been around for over 100 years. In the past, they generally focused on FHA and VA loans, but today, they offer a full portfolio of products with competitive rates and personalized service. Interestingly, IMBs are now the primary source of credit for FHA, VA, and USDA loans, all backed by the federal government and serve low and moderate-income and first-time borrowers.
IMBs must follow all the federal and state consumer protection agency rules and regulations and are the only lenders in the market whose loan officers must be individually licensed and tested in all states where they operate. In addition, IMBs are continually required to meet minimum financial standards set by FHA, VA, Ginnie Mae, Government-Sponsored Enterprises, and their warehouse lenders. They are also required to provide regular extensive financial reporting and are examined by the division of banks annually.
Mortgage Equity Partners is an IMB focusing only on home purchase loans and government-insured or guaranteed loans. We provide fast in-house underwriting, digital application process, and personalized service. MEP is committed to serving local communities, bringing mortgage funds from Wall Street to Main Street.
Mortgage Brokers
Mortgage Brokers are intermediaries who work to connect borrowers and lenders. They work directly with borrowers to find lenders who can provide loan products that best fit borrowers' financial needs. Mortgage Brokers do not lend their own money. Instead, they gather the necessary documentation from the borrower and submit it to the lender of choice. If the lender accepts the loan, brokers then turn over control of the loan and are not involved in processing or underwriting decisions. However, if a loan application is denied, a broker will send the loan application to another lender. Brokers may be compensated for their services either by the lender or the borrower.
Online Lenders
Online Lenders used to be able to provide a quicker digital application process, but now loan providers also can have a digital application process. Online lenders tend to be less regulated than Banks and IMBs, allowing for a faster approval process and more lenient eligibility requirements, but they often have higher rates and more fees than traditional lenders. In addition, online lenders do not have brick-and-mortar branches like IMBs, Banks, or Credit Unions.
As a result, online lenders do not offer a high level of service. Since a home mortgage is a significant financial transaction for most people and can be complex, having a high service level is essential. Younger borrowers may prefer an online lender, but if their transaction becomes challenging, it can be difficult to get guidance from an online lender.
Banks
Banks are considered retail lenders, offering additional services such as checking and savings accounts and personal and auto loans. They are typically known as federally chartered financial institutions. Mortgage loans are only one aspect of their business. The FDIC regulates and audits them. Some people like having all their financial business at one institution.
Your bank could offer you special benefits or incentives as a customer, but banks typically have more stringent lending standards because of federal compliance and reporting laws. Retail banks will process and underwrite their loans. Retail banks generally have fewer loan programs to offer and are less flexible with their eligibility guidelines. Banks tend to service their loans, so you will likely pay your mortgage payments to your bank.
Credit Unions
Credit Unions are known for having lower fees because they pass on any savings to their members. To get a home loan from a credit union, you must be a member. Credit unions tend to have competitive rates and quick approval times. In addition, they provide in-house processing and underwriting. Generally, Credit Unions will retain your mortgage, and you will send your mortgage payments to them.
Conclusion
We believe IMBs are likely to have the most personalized service and range of products. Mortgage Equity Partners has an extensive portfolio of loan products to fit your needs and we provide excellent service and fast approval times. Contact us today to get started on your homebuying journey.