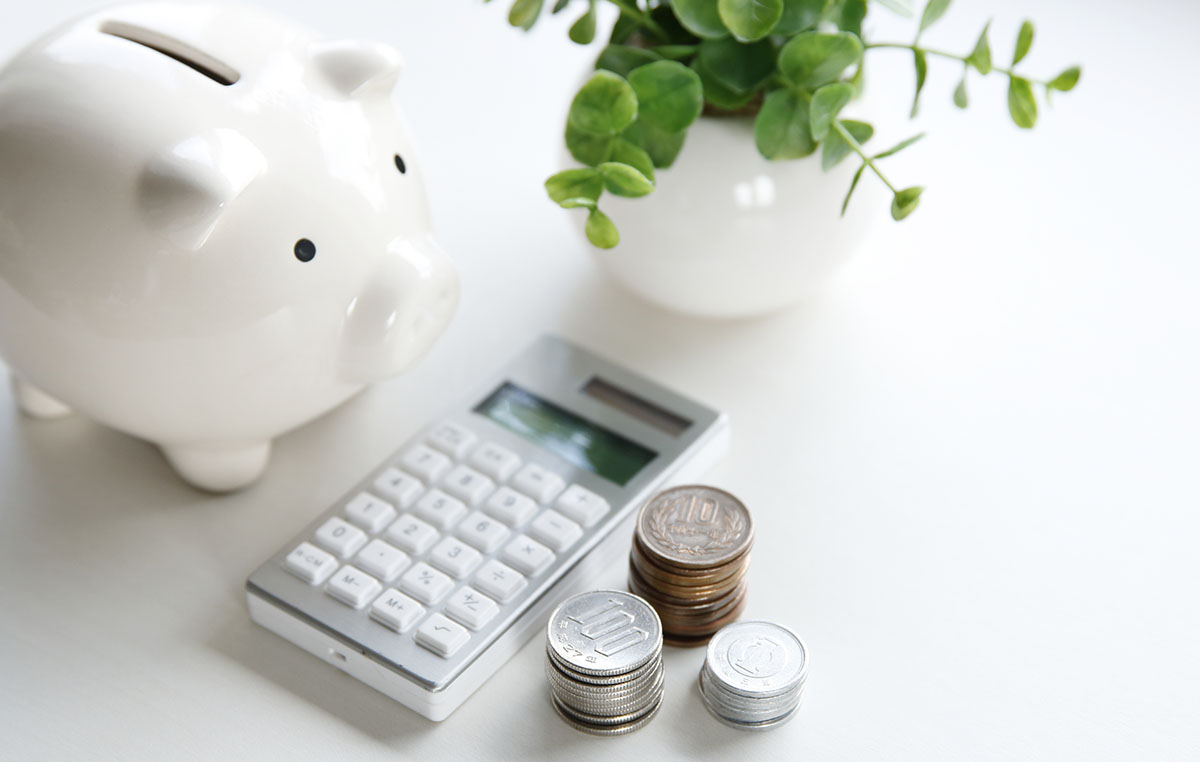 What a difference a year makes! This time last year, mortgage interest rates were, on average, at least 2 points lower than they are today. When interest rates are lower, so are monthly mortgage payments. In a housing environment like we are experiencing today, with higher mortgage interest rates and elevated property values, lenders typically look for ways to make buying a new home more affordable. For these reasons, the 2/1 buydown program has become very popular with borrowers in Winter Park, Altamonte Springs, Orlando, and the surrounding communities.
Why are we seeing so much interest in 2-1 buydown loans in the Winter Park area today?
A 2/1 buydown is a temporary buydown that lasts for two years and helps borrowers get lower monthly payments. A 2/1 buydown loan is an excellent option for homebuyers in Winter Park looking for a lower monthly payment on their home loan for the first two years of the loan term.
A 2/1 buydown is frequently used as an incentive by a home seller if they are having difficulty selling their home and need to make the offer more enticing. Often, it helps the property sell more quickly; however, the cost comes from the proceeds of the sale of the home. In addition, the cost associated with the buydown loan can also be paid for by the homebuyer, realtors, or home builder.
In 2022, sellers haven't needed to offer many incentives due to a continued lack of inventory. Still, buyers see the opportunity to make their monthly payments more affordable and are taking advantage of the buydown option. For example, most of the 2/1 buydown loans at Mortgage Equity Partners are financed by homebuyers. The funds to reduce the payments are deposited in an escrow account and made on behalf of the borrower. So in effect, a portion of the payment gets prepaid at closing.
"We were looking for a new home in Winter Park, Orlando, and Apopka, but the rising interest rates made the monthly payments unaffordable for us as first-time homebuyers. We both have been in our jobs for a short time now and anticipate that our income will go up substantially within the next couple of years. The 2/1 Buydown program recommended by our loan officer Ryan Aceto will save us money on our monthly payments for the next two years!"

~ Romero and Julia Gonzalez
Here is how it works:
This example is based on the current 30-year fixed-rate mortgage with an interest rate of 7%.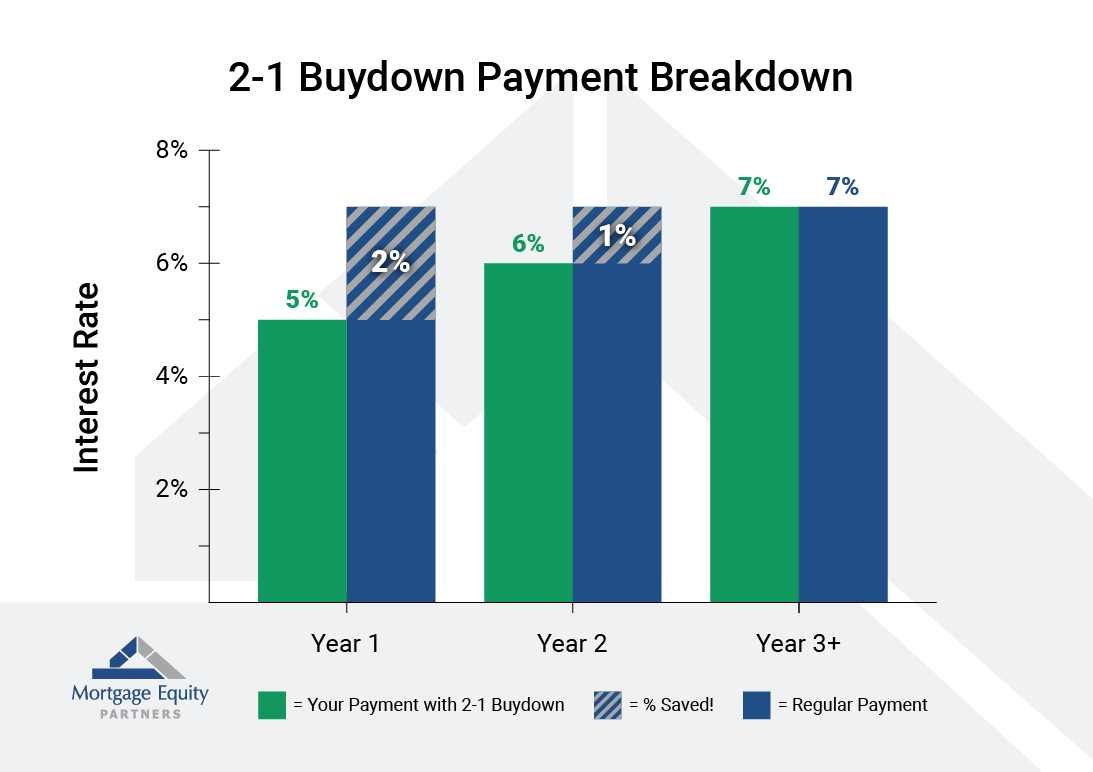 What are the benefits of a 2-1 buydown loan?
The lower monthly payment for the first two years of the loan term
Allows borrowers to save money for repairs, remodels, or increase their savings.
Stable loan with a fixed rate and payment
Alternative to Adjustable Rate Mortgage
Helps homebuyers qualify for a larger mortgage
How do I qualify for a 2-1 buydown loan?
A borrower must qualify for the loan at the current mortgage rate. For example, if you are getting a 30-year fixed-rate loan and the rate is 7%, then you must also be able to qualify for the loan at that rate. In addition, your DTI or debt-to-income ratio must not exceed that required to qualify for the loan.
The 2-1 Buydown loan is an excellent tool for first-time homebuyers in the Winter Park and Orlando area to use as they adjust to making a mortgage payment while also making repairs and upgrades to their home or putting the savings away to prepare for the higher rate to come. So if you want to buy a home now and need a solution to lower your monthly payments, a 2-1 buydown could be for you! Contact us to learn more.