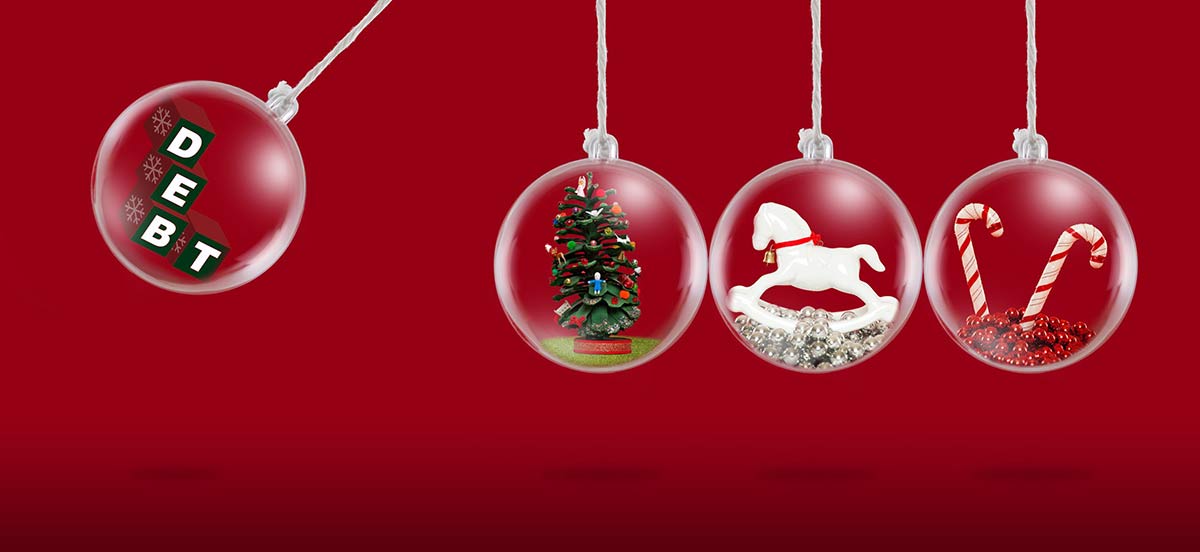 When the holiday season rolls around, everyone tends to overspend on gifts, dining out, fun activities with family and friends, and even vacations. According to the Affirm Consumer Spend Report, 70% of Americans typically go over their budget during the holiday season. Overspending leads to increased debts and puts a person in an unfavorable financial situation. Paying off those debts becomes your number one priority because you don't want to waste money paying interest charges. Also, holding onto a lot of debt could damage your credit score. Paying it all off at once may sound impossible, but if you're a homeowner, there may be a solution to help you pay down that higher interest rate debt and more.
Is a cash-out refinance a good idea?
A cash-out refinance replaces your previous mortgage with a new one. The new loan amount is larger than what you owe on your home. The excess amount is then paid to you.
People use cash-out refinances for a variety of reasons. For example, some use a cash-out refinance to help pay for home improvements, and others use it to pay off debts with high-interest rates, such as credit cards (think Holiday overspending).
Property values have been rising steadily, and many homeowners may now have more equity in their homes than they know. Homeowners may access this equity, which is their money, through a cash-out refinance. Then, they might be able to use that equity to pay off debt, remodel or repair their home, pay for college, or even take that dream vacation.
Home equity is the difference between what you owe on your mortgage and the value of your property. A refinance only works if you have built up enough equity by making your mortgage payments over time or the value of your property has gone up significantly. In this case, you refinance for an amount greater than what you owe, and you are paid the difference. The difference is your equity, and it belongs to you. On the other hand, you will now own less of your home, and should you need to sell, you will get less money in your pocket after the sale.
There are many reasons homeowners chose to refinance their mortgages aside from taking cash out. Here are some other great reasons to refi:
Your credit score has increased:
If your credit score has increased since you initially got your mortgage, you may be able to refinance and qualify for a lower rate.
Shorten the term:
Refinancing to pay your mortgage off sooner may increase your monthly payments, but it could be the right option for you if you are in a financial position to handle increased monthly payments.
Switch from an adjustable-rate to a fixed-rate:
Adjustable-rate mortgages have an introductory interest rate that is typically lower than current average rates, but they adjust based on several factors after a specified time. As a result, managing an ARM can be challenging. Refinancing your mortgage from an adjustable-rate mortgage to a fixed rate will give you a stable monthly payment.
Decrease the amount you pay each month:
If rates are lower than when you initially got your mortgage, you may be able to refinance into a mortgage with a lower rate. Refinancing for a lower interest rate can decrease your monthly payment.
When is refinancing not a good idea?
If you have had your mortgage for a while, you are probably paying more towards your loan's principal and are building equity more quickly. However, if you refinance, you will start the amortization process again. Amortization is complicated, and you should discuss this with your mortgage loan officer to be sure you understand how it works. Then, your loan officer can show you whether you should refinance using a mortgage calculator that will break down the costs and fees.
You might not want to refinance if your loan has a prepayment penalty. A prepayment penalty is a fee that lenders might charge if you pay off your loan early, even for a refinance. If you stay with the same lender, you should ask about waiving the prepayment penalty. And finally, if you are considering moving within the next few years, you want to be sure that the closing costs and fees are not too high that you won't break even before you sell. A break-even calculation is something your loan officer should review when you discuss your options.
Talking with a licensed mortgage loan officer can help you determine your options and assist you in decision-making. Who knows, maybe you can pay off your credit cards and still have some money left over for a quick post-holiday getaway!
Sources: