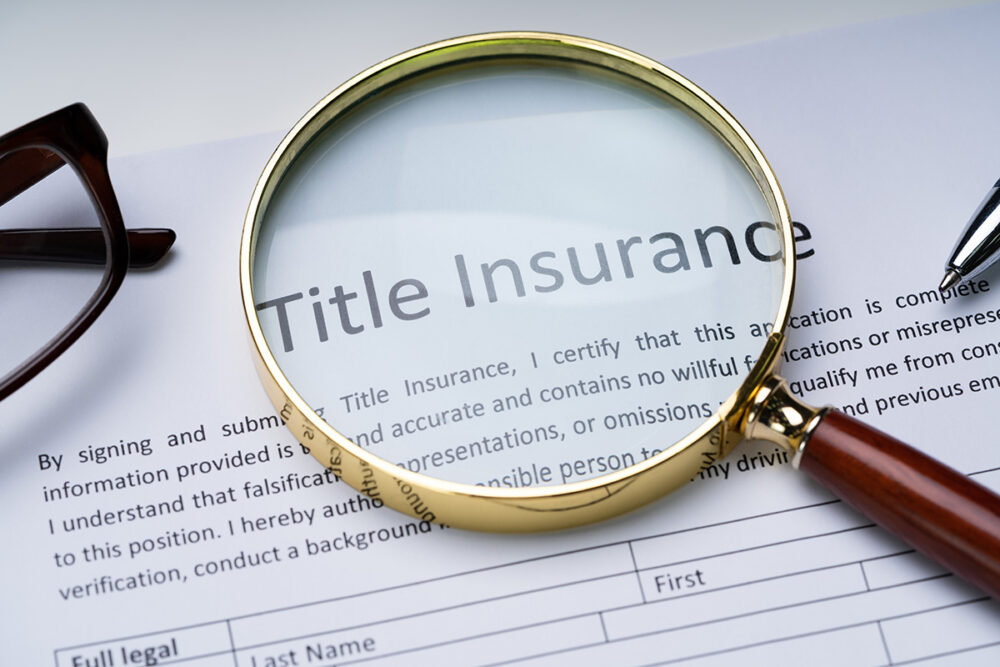 Title insurance is a term that you will hear a lot when purchasing a home. It also became popularized when some companies began talking about home title fraud and offering a paid product solution to protect homeowners from home title theft.
What is a title?
A title is required to be able to take legal ownership of a property. A title to a home is used to establish a property owner's rights. The title details the rights to possess, control, enjoy and rent it, sell it, transfer ownership, and limit who can enter a property. The title clearly shows who owns the property.
There have been cases where someone purchased a home, and the seller was not legally the owner. Instead, it may have been left to a family member or a group of family members, and years later, they may come to claim the property. Title insurance would protect you in that instance.
More likely, a homeowner may try to sell a home that has a lien on it. A lien is a claim or legal right against assets typically used as collateral to satisfy a debt. Bank, real estate, and tax are the three most common types of liens.
When applying for title insurance, a title search will usually catch these things and stop the sales from moving forward until they are rectified.
Title insurance protects owners and buyers of real estate and lenders using real estate as collateral from any issues that may arise with the title. Title insurance comes in two forms, one which protects a lender and one which covers buyers. Buyer's title insurance is often called owner's title insurance.
Is title insurance mandatory?
Florida law does not mandate owners title insurance for every property transaction that occurs within the state. However, there are conditions in which your lender may require it if you take out a mortgage to purchase the home. If this is the case, you will likely be required to have title insurance to protect your lender and minimize their risk.
In general, this is the case for the rest of the country as few states require owner's title insurance.
The benefits of title insurance
Just because there is no legal requirement to take out owner's title insurance on your property does not mean it can't benefit some homebuyers. The prime benefit of purchasing owner's title insurance is the protection it grants to the policyholder and their property. This protection can prevent many potential problems from arising regarding the title of a given property. Most notable is the protection from any external claims upon the title of your property. Though such claims may originate from many sources, they all center around the issue of title claims that may prevent the legal transfer of a title from one party to another; with owner's title insurance, individuals are protected from these sorts of claims.
And keep in mind that a title is not a document. If you hold the title to a property, you own it. On the other hand, a deed is an actual document that transfers property ownership from the seller to the buyer.
If you are purchasing a home with a mortgage, your lender will require a title search and a lender's title policy. The buyer pays these costs as part of their closing costs. An owner's policy is optional but offers another level of protection for the homeowner.
You want to be sure that the home you buy is free and clear of any issues; title insurance can help put your mind at ease. Contact one of our Loan Officers for more information.