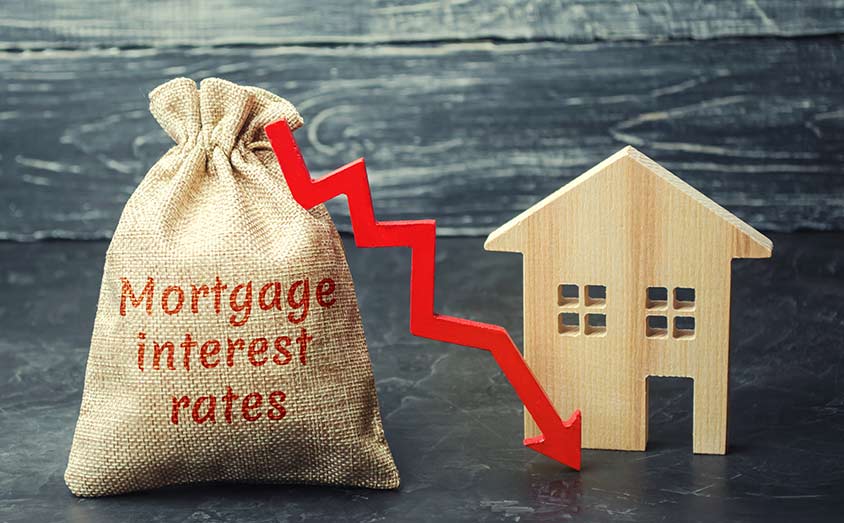 It is not a secret that everyone is trying to refinance before the rates go up. Rates fluctuate somewhat from day to day, but they have never been lower. Refinancing may seem like a lot of work but at Mortgage Equity Partners we have streamlined the process. If you want to save money on your monthly payment, get needed cash out for a special project, or even shorten the term of your loan here are 7 great reasons to act now:
1. Mortgage Interest Rates are at Historic Lows
2. Lower your monthly payments
If rates have dropped since you took out your original mortgage, you may be able to refinance into a mortgage at a lower rate. Doing so will reduce the amount of interest you pay and lower your monthly payments. In the long run, you will pay less over the life of the loan.
3. You have improved your credit score
If your credit score has improved since you got your original mortgage, you may be able to refinance and get a lower rate.
4. You have an Adjustable Rate Mortgage and the fixed period is ending
ARM's can save you money on your monthly payment during the initial fixed period but once the fixed period ends the interest rate may increase. You can refinance into a low fixed rate which will offer more stability and relieve anxiety regarding future increases.
5. You want to pay off your mortgage sooner
Reducing the term of your mortgage may create a higher monthly payment but if you can afford it you can pay off your mortgage sooner. A shorter-term loan will also save you thousands of dollars in interest payments over the life of the loan.
6. You want cash
A cash out refinance allows you to use the equity you have built in your home to borrow money at a low cost.
There are many reasons to tap into your equity and take cash out:
Home improvements
Educational expenses
Medical expenses
Something you have always wanted to do!
7. You want to pay off debt
You can refinance and use the equity in your home to consolidate other higher-interest loans such as credit card debt, student loans, car loans or even a second mortgage. With rates so low, you could save thousands in interest by consolidating your debts into your mortgage.
The experts are optimistic about the rest of the year. Home values are increasing giving you more equity to work with and rates are at historic lows. It is a great time to refinance! Contact one of our loan officers today, 877-866-4511 or start an application today.