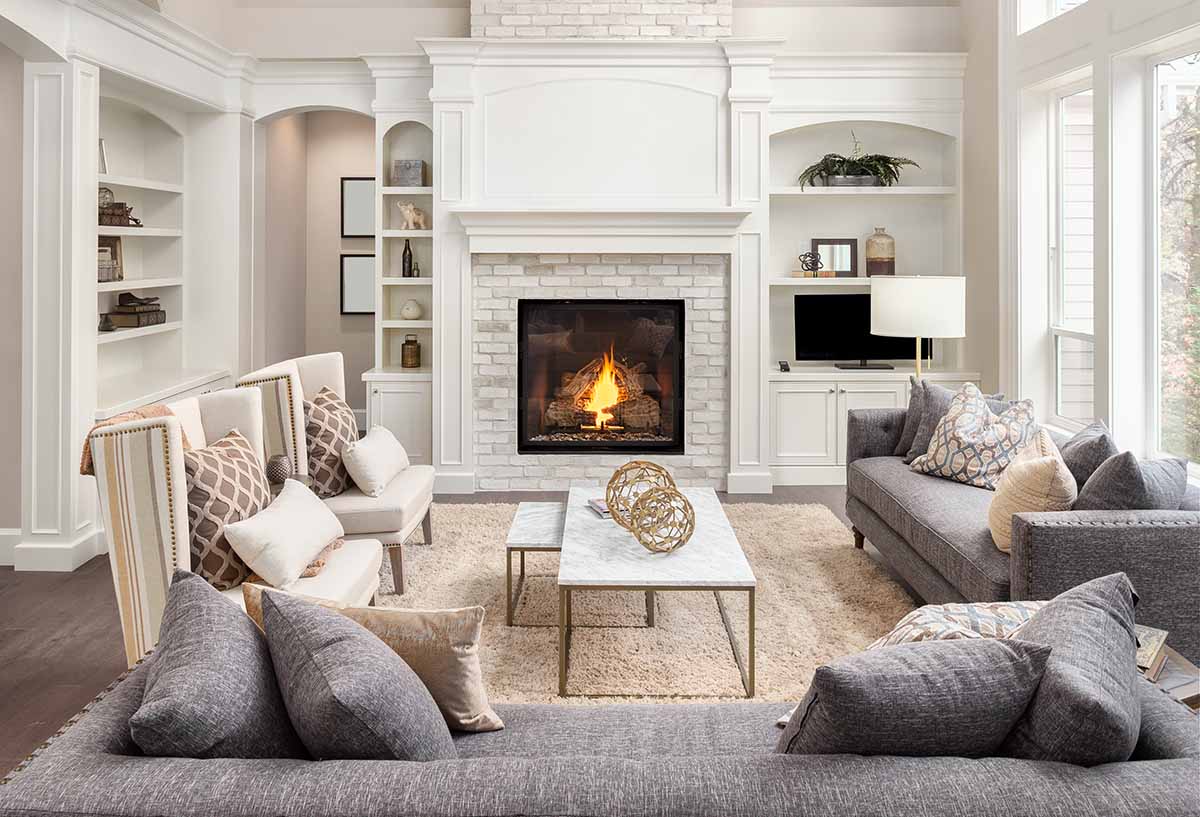 Are you a first-time homebuyer thinking of buying a home this spring?
By all accounts, the spring housing market is shaping up to be better than expected. Many potential first-time homebuyers overestimate the down payment and credit scores needed to qualify for a mortgage today. First-time homebuyers are often surprised at the number of loan programs specifically designed to make homeownership more affordable. Using the tips below, we can help get you ready and guide you through the process of applying for a mortgage and buying a new home.
1. Think about what you want but be realistic about what you can afford
This step involves some soul-searching. First, you must take a serious look at your budget and credit. You may have heard the myth that you need a 20% down payment to buy a home, but some loan programs require as little as 3.5% of the home's sales price or even zero down, so stay positive!
2. Enroll in a Homebuyer Education Program
First-time homebuyers are often eligible for state housing loan programs, and many of these programs require enrolling in homebuyer education classes. If you are interested in Down Payment Assistance or a forgivable grant program, sign up to take the course online as soon as possible. In most cases, you must submit a certificate for state housing loans and Down Payment Assistance programs.
3. Get Pre-approved
If you ask any loan officer, they will say your first step in buying a new home should be getting pre-approved. In many of the markets where Mortgage Equity Partners originates loans, the number of buyers searching for a new home exceeds the supply of homes. In a competitive market, one way to stand out and show you are serious is to get pre-approved for a mortgage before starting your home search. A pre-approval is an in-depth review of your asset and income information and credit history. When the process is complete, you will know how much you can afford, which will help you move faster and be more effective in a competitive market. A pre-approval is also valuable in a buyer's market since it will give you confidence when making an offer on your new home!
4. Find an affordable property
If you did your homework in step 1, this is the fun part! When you know what you can afford, the time you spend researching properties and visiting homes will be more efficient. While we all want to see the homes that look the best online, if you know you can't afford the property, it wastes valuable time in the home buying process.
5. Make an offer
When you find the home you want to buy, you need to work with your realtor to make an offer. At this time, you will need to have your earnest money deposit ready. An earnest money deposit is usually 1-3% of the property's sales price. You should also line up a closing attorney or title company at this time.
6. Apply for a mortgage with your local Mortgage Equity Partners loan officer
You can use our digital mortgage application on your mobile device or computer. The process is streamlined, and your loan officer can guide you. If you have already been pre-approved, this process will be expedited because we will have most of the necessary information. An underwriter will evaluate your application using the 4 Cs described below and other guidelines to get you cleared to close.
Capacity – your present and future ability to make your mortgage payments
Capital or cash reserves – The money, savings, and investments you have that can be sold quickly for cash
Collateral – The home or type of property you would like to purchase
Credit – Your history of paying bills and other debts on time
7. Get your potential new home inspected
Get a home inspection to ensure no hidden issues exist that may require significant repairs or expenses. The homebuyer pays for the home inspection. A home inspection visually examines a home's physical structure and major systems. During the inspection, a licensed home inspector will review the readily accessible exposed portions of the house, including the roof, attic, walls, ceilings, floors, windows, doors, basement, and foundation, as well as the HVAC plumbing and electrical systems. A home inspection is not the same as an appraisal that the lender typically requires to determine the property's value. The home inspection does not guarantee there are no problems with the home. Instead, it is intended to inform the buyer of the home's condition.
8. Close on your new home
Your realtor, attorney or title company, and the lender will set up the closing and guide you through finalizing the purchase of your new home. Some documents must be signed in person, and some can be done electronically.
Welcome home!
The steps listed above are only some of the many you will encounter on the journey to homeownership. Download our FREE Homebuyer Guide to learn more. You may find that more is involved, so even experienced homebuyers need to use a realtor, closing agent, and mortgage loan officer to guide them. Time is of the essence if you want to be ready for the spring market, so contact one of our loan officers today!