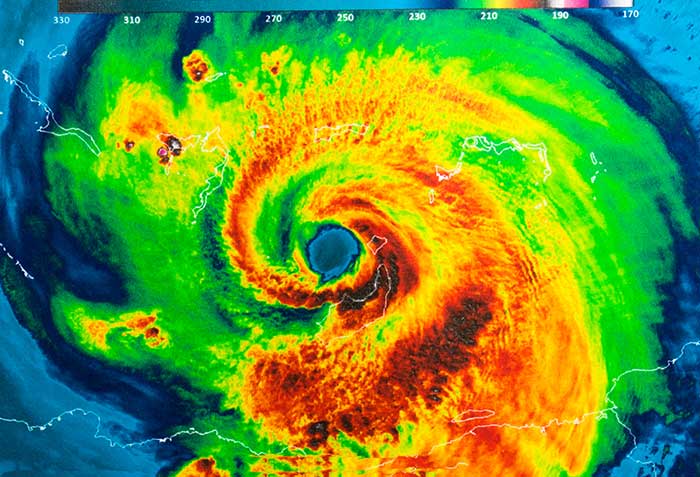 If dealing with COVID-19 isn't enough to handle, you still need to be prepared for hurricanes, floods, wildfires, and other naturally occurring disasters depending on where you live geographically. If you live in areas that are regularly affected by these events, there are simple steps you can take to protect your home and personal information.
Keeping your home in good condition can help you weather the storm. The tips below will minimize the impact a significant weather event can have to your property.
Install smoke detectors-Testing your alarms regularly and replacing the batteries twice a year could save your life.
Clear your yard-Keeping your trees well-maintained will prevent weak branches and trees from falling on your home and causing damage to your property or your neighbors'.
Prepare for Flooding- If you live in a flood zone, you will need an individual flood insurance policy to cover your home in the event of water damage.
Regularly inspect your roof and foundation.  Upgrading these critical areas can protect your home from storm damage caused by water.
Prepare an emergency kit- An emergency supply kit could include food, water, and medical supplies for at least 72 hours. Don't forget supplies for your pets as well, if applicable.
Keep Important financial and personal documents stored securely in a fireproof and waterproof box or safe. You should consider including:

Copies of documents such as birth, marriage and death certificates
Passports, social security cards, and driver's license or ID card
Medical Records
Digital records on a removable flash drive or external hard drive
Copies of all credit cards, bank accounts, and investment accounts

Review your homeowner's or renter's insurance annually to be clear that your coverage is enough. It is helpful to create a list of your valuable items; with photos should it be necessary to put in a claim.
If you are a business owner, it is also crucial that you are financially prepared for a disaster.  Many companies now employ specialists in risk mitigation and emergency preparedness planning with emphasis on electronic records and information technology.
The Ready.gov website offers a comprehensive booklet with resources, tips, and guidance for preparing for the impact of an emergency. These guides may help you take back some control in a difficult situation.