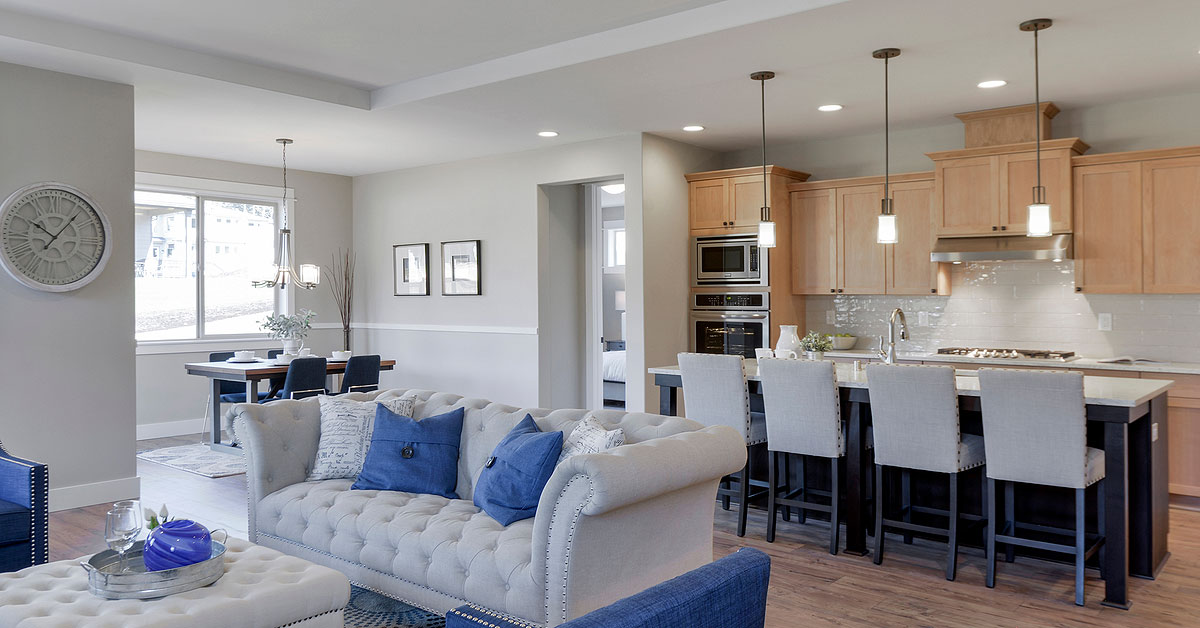 Home staging is a marketing technique of preparing a home for sale by increasing its overall appeal to a wide range of buyers. It's overwhelming to clear and sell a home, especially one that has been occupied for years- the trunks full of tchotchkes, the piles of papers, mountains of miscellany. Home staging is not as involved as renovation. It involves simple de-cluttering, deep-cleaning, wall painting, neutral hues, rearranging existing furniture, and updating lighting and hardware. The main goal of staging is flattering the property without being too obvious about it. The secret of a good home staging is to allow buyers to envision themselves in the home, showing off its best features and hiding its flaws. So, how does staging help a home sell faster?
How Staging Impacts Time on Market
According to NAR reports, homes that didn't stage before listing stayed on the market for an average of 143 days. Once staged, they sold within forty days. Homes staged before listing averaged around twenty-three days on the market. However, these differ from state to state, but generally, they sold faster when staged.
Professional Marketing
A few years ago, nobody worried too much about staging, and it has only gained popularity recently. Now, more home sellers are enlisting the services of professional home stagers to ensure the homes are competitive in the market. A professional stager can also help with the online listing. As per the National Association of Realtors, NAR, around 95% of homebuyers use the internet for their home search. Besides, quality and professional photos will give you a competitive edge, and the return on investment will be worth it.
Virtual Home Staging
A modern twist on home staging is virtual staging which uses technology to improve photos to show the possibilities digitally. Virtual staging is perfect for vacant homes, which pose challenges for buyers and sellers trying to envision it as their new home. Virtual staging helps eliminate the effort, need, and cost linked to buying or renting accessories and furniture.
Staging and Higher Offers
The primary aim of staging a home is to get prospective buyers interested in it, and if many buyers are interested, a bidding war can start. Besides, when buyers fall in love with your home, they will be more willing to offer a higher amount than your asking price to ensure they get it.
The Simple Rules for Staging a Home
It can be a daunting task to let go of your preferences and habits and dive into the mind of a prospective homebuyer viewing your home for the first time. You want to remove all the negatives and distract the buyers from any imperfections your home may have.
Remove clutter
Keep décor neutral
Remove personal items
Avoid putting an empty home on the market
Stay timeless
Avoid major remodeling before selling
Avoid divisive décor such as religious or political items
The cost of staging by an expert, someone with a sound design, and an excellent track record in the industry comes well recommended and can mean helping sell your house faster. When your home sells faster, it saves you time and money and if it attracts offers above the asking price, then staging is well worth it.