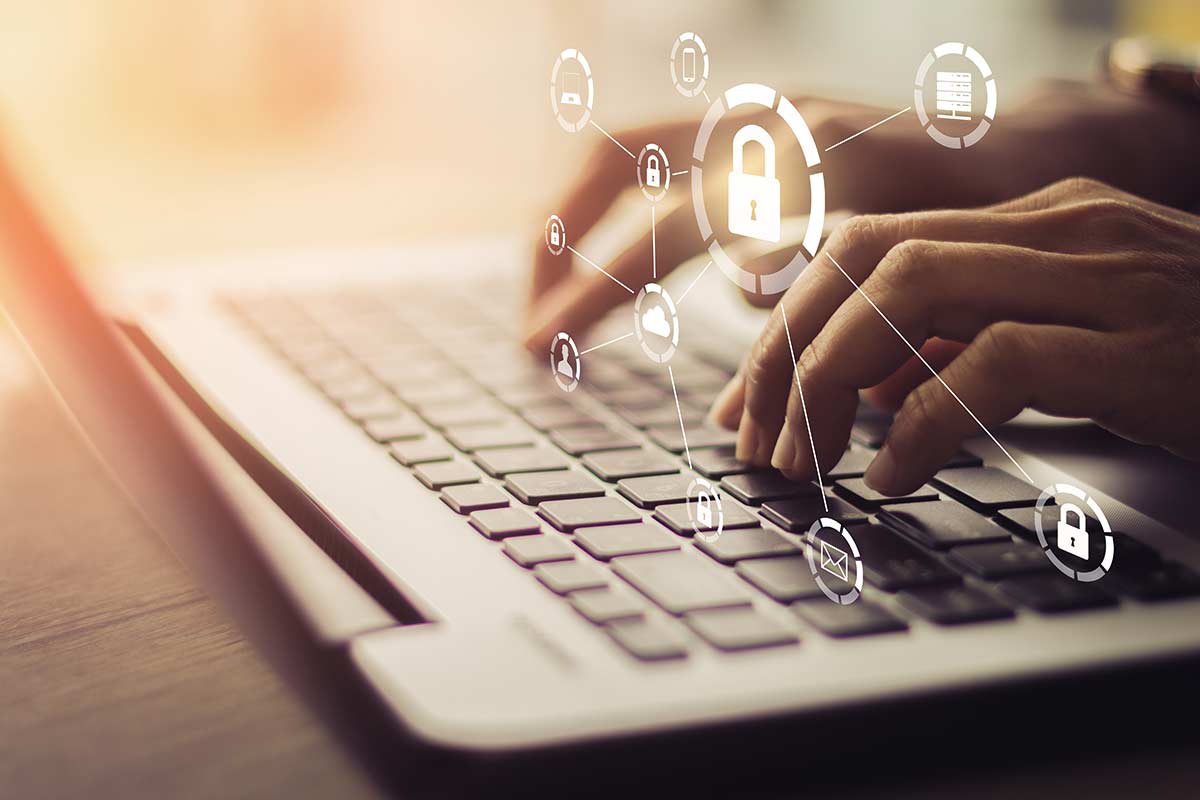 Identity theft and fraud are responsible for the loss of billions of dollars each year. Fraud can happen when someone uses your credit card to make purchases without your permission. However, identity theft is more complex. When someone steals your identity, it means that they got a hold of your personal data, such as your social security number, birthday, or password. The thief will often open up credit cards or loans in your name, and in some rare cases, they will use your name while committing other crimes. Cybersecurity experts at CyberHoot, a security awareness training company, recommend some essential steps you can take to protect your credit and identity!
Top 10 Tips to help protect your personal and financial information from identity theft
Check your credit report frequently – Experian, Transunion, and Equifax allow you to check your credit for free once a year. Use this opportunity to make sure there aren't any accounts you didn't open or don't use anymore. Also, check your credit card account and bank statement activity frequently.
Be unique with your passwords – Make sure that you are not reusing the same password for every account.
Shred your trash – Some people looking to steal your identity will go through your trash looking for documents containing your private information.
Be careful with what information you share on social media – Putting too much information on your social media accounts makes it easier to guess your passwords. Tagging locations on social media can also make it easy for people to find out where you live.
Be careful about strange calls/emails – If you get a random call from someone requesting personal information, make sure that you hang up and call the company 800 phone number instead.
Mind your Mailbox – A lot of thieves will steal preapproved credit card applications or the blank checks that come with credit card statements from your mailbox. Another way some people will attempt to steal your identity is by submitting a change of address form at the post office so that your mail is no longer delivered to your house. If you notice your mail service change or find it has become disrupted, contact the post office to ensure your address is still on file.
Look for the lock – If you're shopping online, make sure the link in your browser says "HTTPS." The "S" tells you the site is secure. Also, before you put any payment information into a website, make sure you see the lock icon in the browser
Utilize anti-virus and anti-malware software on your electronic devices – When updates are available, install them immediately. Also, don't store your financial information on your computer.
Secure your network – Make sure your home's Wi-Fi network is password protected. Also, don't log into any financial accounts when you're on an unprotected network, like your local coffee shop.
Be alert – Enlist help by signing up for alerts from your bank and credit card companies that notify you of any suspicious activity on your account.
In the mortgage industry, your credit profile and financial history dictate whether you will be approved for a loan and, if so, what rate you will be offered. So naturally, the higher your credit score, the better your rate. Unfortunately, during the loan process, borrowers often find fraudulent charges on their credit report, which delays the transaction. The borrower then needs to go through the long process of contacting creditors to close accounts and remove charges. While this is inconvenient during a refinance transaction, if you are doing a purchase transaction, the delay in some cases may cause you to lose the home.
Taking some of these simple steps in advance will help you protect your identity. Clearing up fraudulent charges after they have already happened is difficult and time-consuming. However, a little prevention goes a long way when it comes to identity theft.