< back to Rhode Island branches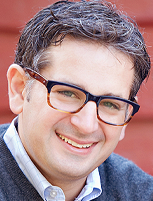 Jesse Kenner
Branch Manager
MLO# 441842
Cell: 401.644.4066
Email: jkenner@meploans.com

Start an Application
Thinking of selling your home?
Check out our Listing Motivator Program.
"I've purchased several homes and refinanced many times. My recent refinance was the smoothest transaction of all. Jesse and his team were able to bring the loan to close much sooner than I expected with a perfect product for my needs."

~ Tim C.
PROFESSIONAL PROFILE
Jesse Kenner is the Branch Manager of our Providence Office. His philosophy regarding home financing is to listen to individual borrowers' needs and respond efficiently and effectively. In addition, he strives to build long-term relationships so that, as your local lender, he will be with you whenever your life events require a home change or refinance.
"Many lenders can get you a loan. My goal is to get you the right loan."
– Jesse Kenner
It is my objective to provide the best client service in the mortgage industry. I found the following statement on the wall of a popular local ice cream stand, and it summarizes perfectly the importance we place on our client's financing experience.
Because the customer has a need, We have a job to do.
Because the customer has a choice, We have to be the better choice.
Because the customer has limited time, We must be quick.
Because the customer has sensibilities, We must be considerate.
Because the customer is unique, We must be flexible.
Because the customer has high expectations, We must excel.
Because the customer has influence, We have the hope of more customers.
Because of customers, We exist.
-­ Marty (Of Sunshine Creamery Fame)
Jesse lives on the East Side of Providence with his wife, two daughters, and dog Nellie. He is available to discuss your loan requirements at any time and can be reached by text or phone at 401-644-4066.