"Leaders in Lending"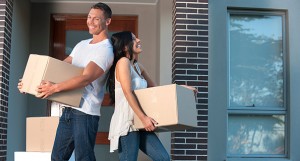 Mortgage Equity Partners is comprised of leaders and executives from prominent national lenders, and have over 100 years combined experience in the mortgage industry.
MEP believes that service should be valuable, affordable and tailored to the customer, and that local lenders are the best suited firms to aid consumers with their home loans.
As regulation brought about much needed reform, the mortgage industry began to evolve. This evolution continues today. The founding team at Mortgage Equity Partners felt that one of the changes taking place was that many large national banks did not want to be leaders in the mortgage finance market. This left the industry fragmented and the result was that the industry leaders became more localized and smaller mortgage companies became best suited to aid consumers with their home loans.
Mortgage Equity Partners was created on that premise; large banking expertise in a small, service oriented firm. As a result, our organization has a narrowly tailored mission: to operate a boutique mortgage lending firm focusing its expertise on local lending while catering to borrowers who typically would not find the highest level of service at such a low cost.
Your Mortgage is one of the most important transactions in your life. To us, integrity, honesty, and candor are just as important as interest rate. Whether you want to refinance at a lower mortgage rate, restructure your debt, achieve home ownership, obtain a reverse mortgage or home loan, or otherwise seek a solution to make home financing more affordable, our purpose is to provide you with a customized mortgage solution and provide the best personal service from application, up to and after, your closing.
Mortgage Equity Partners works closely with the following organizations and government agencies to ensure sound business and lending practices are being followed and that MEP can offer the very best loan options available today.