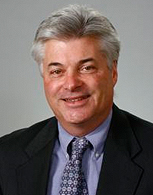 Len Richards, Loan Officer
MLO# 142966
Office: 781.309.1808
Cell: 978.808.4239
eFax: 781.309.1788
Email:
lrichards@meploans.com

Len was fantastic and extremely helpful!

~ David

I can always count on Len to be open and honest with me regarding the clients I send his way. He's a gem and you're very fortunate as his employer to have such a good guy on your side!

~ Michael

Len and his team were great!

~ Leanne
PROFESSIONAL PROFILE
Len Richards possesses many years of experience in the mortgage industry, and has a background as a top loan consultant for Washington Mutual Bank and JPMorgan Chase. His long tenure at large retail banks affords him a unique perspective into what works best for his clients' home finance needs. Len believes that service is paramount and is committed to providing his clients with the highest level of customer service. Len is extremely thorough, which has led to a track record of one hundred percent of his clients being referred to him by previous clients.