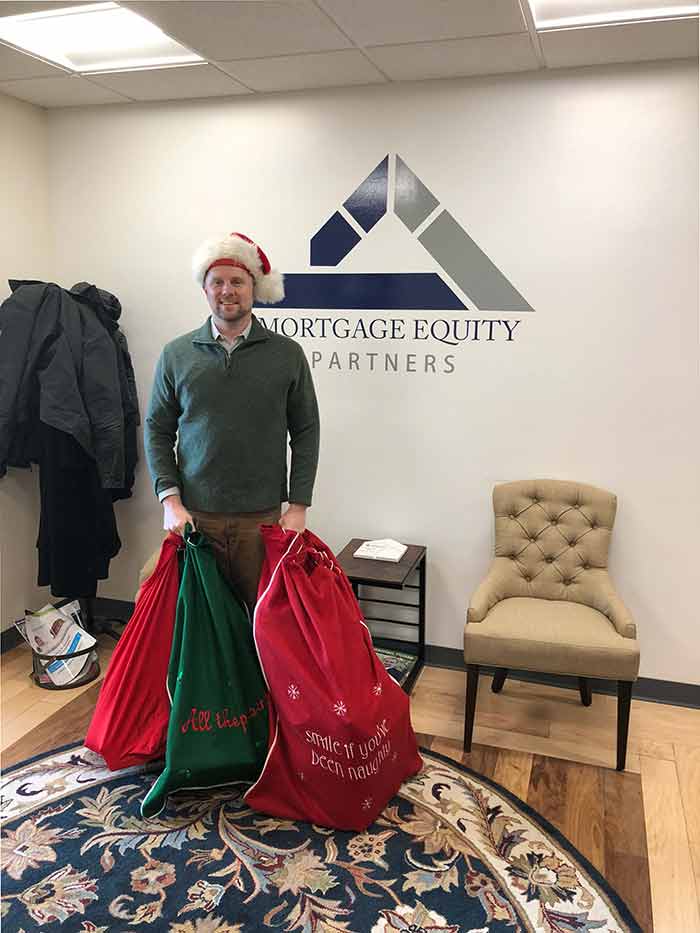 Hundreds of children in need will be receiving toy donations for Christmas from Mortgage Equity Partners and others who have responded to the call from the Northeast Association of Realtors. The Northeast Association of Realtors sponsors a toy drive to benefit children from schools in some of the neediest local communities. This year there were nearly 300 children from the Lincoln & Moody schools in Lowell and the Leahy & Tarbox schools in Lawrence that were identified for this program.
Mortgage Equity Partners was able to donate more than 50 toys for the 10 children they adopted. "We adopted 5 boys and 5 girls. Everyone had a blast shopping for them especially those of us whose children are no longer school age", said the MEP Vice President of Sales and Marketing at MEP. "Next year, we hope to be able to do more."
The donations were merrily delivered to the Northeast Association of Realtors office in Westford, MA by Josh Moughan, Loan Officer at Mortgage Equity Partners.