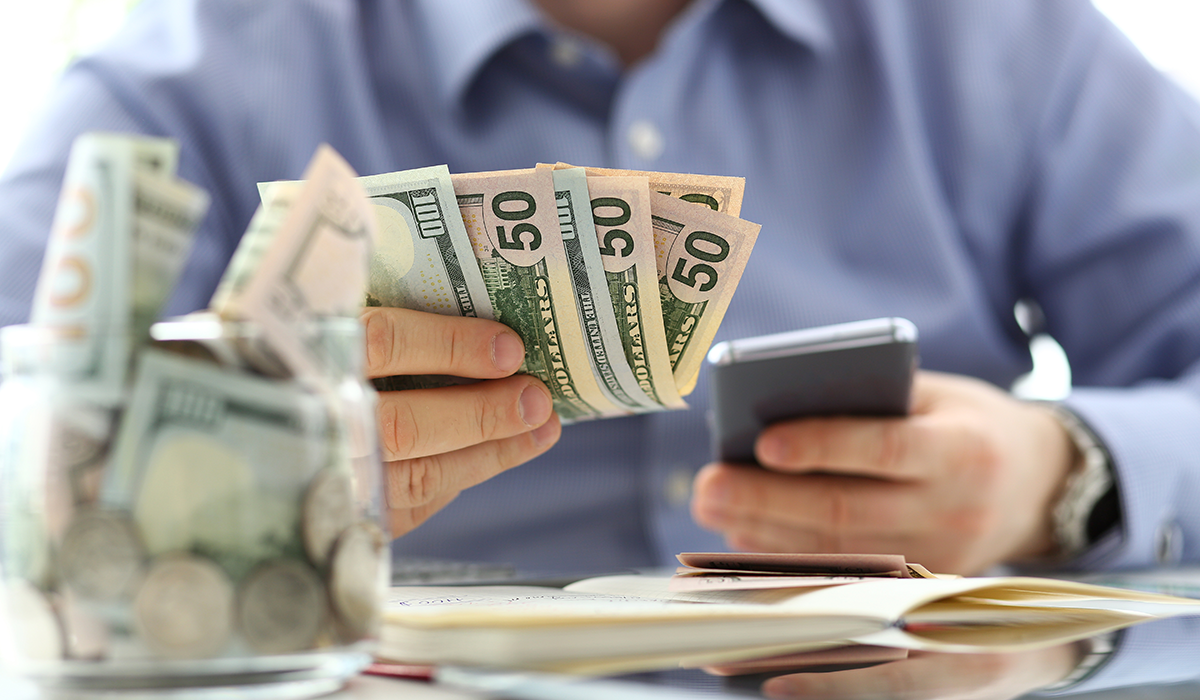 Are you struggling to keep up with high-interest expenses?
Maybe you have credit card debt and are fighting to pay it off monthly. One option you may want to consider is a cash-out refinance. Refinancing can allow you to access funds from your home's equity to pay off these expenses at a lower interest rate than your credit cards or other unsecured debt.
Many Americans are unaware of exactly how much equity they have gained from the market changes. In 2022, according to CoreLogic, the average homeowner saw their equity grow by as much as $34,300.* Some areas of the country even post more significant gains.
Equity is the difference between what you owe on your mortgage and your home's market value.
The good news is that you don't have to sell your home to access that equity. With a cash-out refinance, you can take out a new loan, stay in your house and spend the money you receive as you see fit. A cash-out refinance provides a way to take advantage of the untapped wealth that equity represents.
Let's define what a cash-out refinance is:
Essentially, it's a type of refinancing where you take out a new mortgage for more than your current one and receive the difference between the two amounts in cash.
But how much can you borrow?
That depends on several factors.
Your home's equity. Equity is calculated by deducting the amount you owe on your home from its fair market value. If your home appraises at $450,000 and you still owe $200,000, you have $250,000 in equity.
Your finances. A cash-out refinance works like any other loan. When originating a cash-out refinance loan,  we will examine your credit score, finances, income, and debt levels. These factors will determine the amount and interest rate of the new loan.
Your LTV. In addition to interest rate, a vital component of a cash-out refinance is the loan-to-value (LTV) limit set by the loan program you choose. Most programs limit you to borrowing no more than 80% of the home's value, although Veterans Administration (VA) loans allow up to 100%.
One of the most significant advantages of a cash-out refinance is that the interest rate is typically lower than other forms of borrowing, such as credit cards or personal loans. This can result in significant savings over time, particularly if you have high-interest debt.
Another benefit of a cash-out refinance is that you can use the funds for any purpose, not just to pay off high-interest debt. Maybe you want to renovate your home, pay for a child's education, or start a business. With a cash-out refinance, you have the flexibility to use the funds as you choose.
However, it's important to note that a cash-out refinance has some risks. By borrowing against your home's equity, you're essentially taking on more debt and increasing your monthly mortgage payments. If you're unable to make these payments, you could be at risk of foreclosure. Additionally, if home values decline, you may owe more on your mortgage than your home is worth.
Working with a trusted lender and carefully considering your new mortgage's terms is essential to mitigate future risks. You'll want to ensure you can comfortably afford the new monthly payments and you are getting a competitive interest rate. If you are using the funds from your refinance to pay off the debt, it is a good idea to do that right away so you don't end up in the same situation again.
A cash-out refinance can effectively access funds to pay off high-interest expenses or finance other goals. By taking advantage of the lower interest rates on mortgages vs. unsecured debt and using your home's equity, you can save money over time and achieve your financial objectives. If you'd like to explore this option and find out how much equity you have in your home and how to tap into it, contact one of our loan professionals for more information.
*CoreLogic, US Homeowner Equity Insights, December 2022.