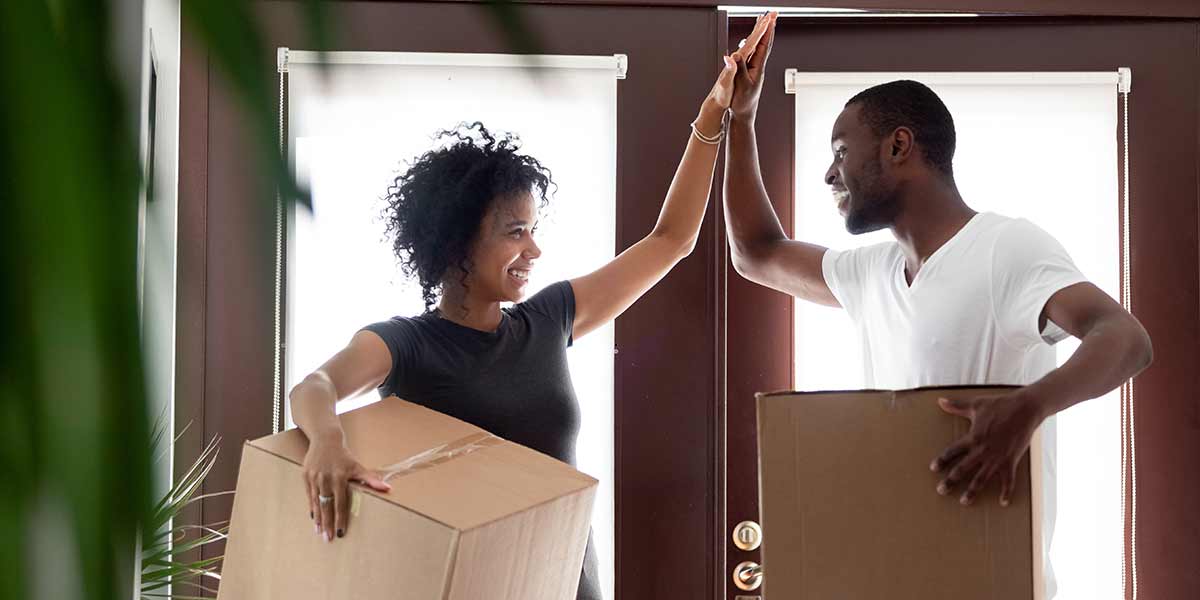 Buyers continue to show confidence in the housing market as they are jumping back into the game! With mortgage rates at record lows, it is a great time to purchase a home or refinance your existing mortgage.
Purchase applications are up 4% from last week according to the Mortgage Bankers Associations seasonally adjusted index. Experts believe that the pandemic has caused people to look at their homes differently. In many cases, the home has also become the office, the gym, and the school. Due to these new developments, homeowners may feel they need more space. There is also a trend to move out of big cities and into the suburbs.
In previous years, the spring real estate market began in March and ran through the summer. This year most of the country was under "stay at home orders" during March, April, and May, keeping buyers and sellers on the sidelines. Realtors deserve kudos for their valiant efforts to keep home buyers engaged during these difficult times. They used creativity, virtual tours, and safe business practices to continue to sell homes during the height of the pandemic, but for the most part, people did not re-enter the market until late May.
With mortgage interest rates at historical lows, buyers now have more purchase power. The average interest rate for a 30-year fixed-rate mortgage with a conforming loan balance ($510,400 or less) went from 3.38% to 3.30%. These rates are averages and will vary depending on the buyer's financial picture and down payment amount. The last time we saw rates close to this was in 2012, according to data from Freddie Mac.
These historically low interest rates are fueling the refinance demand by enticing homeowners to take advantage of their potential savings. Homeowners that are looking to refinance may want to reduce monthly payments or access equity to create some sense of security in an increasingly chaotic world. Mortgage lenders are flooded with applications and inquiries, but if you want to get through the process smoothly and efficiently, there are things you can do in advance to prepare.
How to make the process go more smoothly:
Get your documents in order – The mortgage application process is document-intensive. We don't like asking for them any more than you like providing them, but they are necessary to get loans approved. For a complete list of documents that will be needed, you should reach out to your loan officer in advance.
Get PRE-APPROVED -Housing inventory is still quite low and having a pre-approval makes you more competitive in the marketplace.
Do you know your credit score? -A good credit score not only give you access to a better rate but also saves you time during the loan process. If you have anything on your credit report that shouldn't be there, get it removed before applying. An accurate credit report will expedite the process rather than stall it down the road while the clock ticks on your rate lock!
Don't make any big purchases-Making big purchases can affect your Debt-to-Income Ratio. If you are desperate to buy new furniture, please wait until your mortgage is closed!
Don't co-sign a loan for anyone-As much as you might like to help, don't co-sign for anyone while you are in the process of buying a home or refinancing your mortgage!
If you have been furloughed or laid off due to the COVID 19 Pandemic talk to a loan officer about what you need to do for proof of employment or how long you need to wait to re-apply.
Your home is your most valuable asset. It is your safe harbor and your most significant financial investment.
Whether you are looking for a new place to call home, to lower your monthly payment, or take out some of the equity you have created over the years, now is a great time to talk to a professional loan officer about the opportunities.
Call us at 877-866-4511 or apply online using our fully digital loan process!