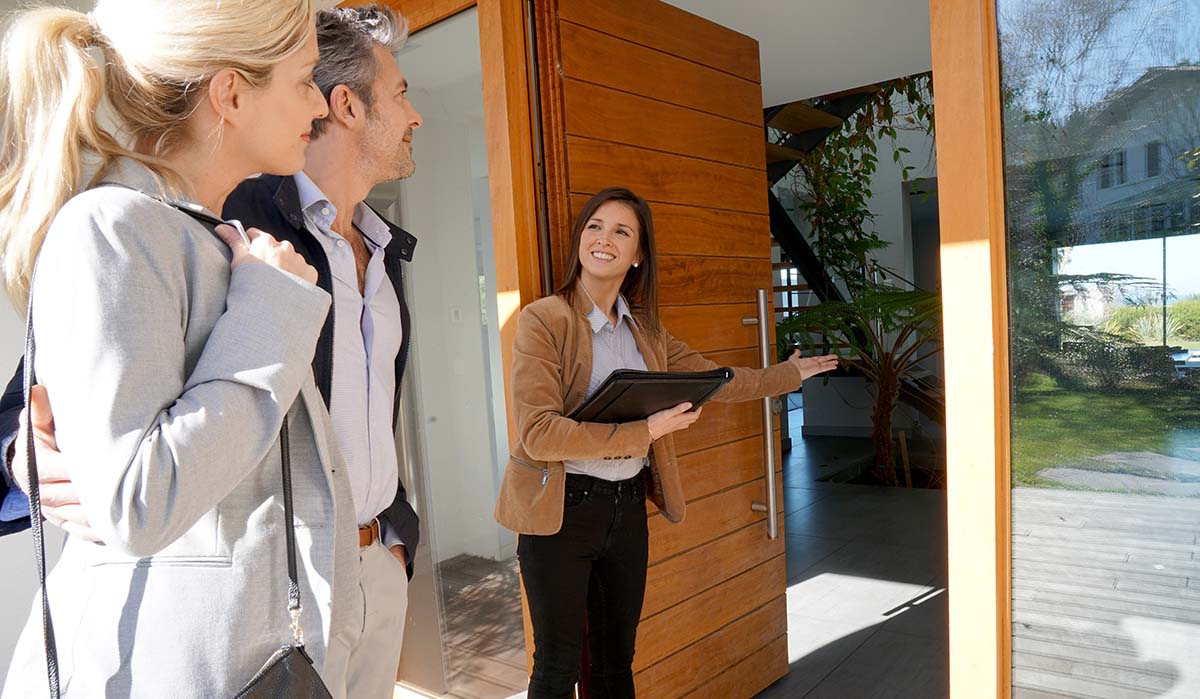 Like any professional, realtors can get so tied up daily that they get complacent when thinking of their safety. September is REALTOR® Safety Month, and it is an excellent time to think about what you're doing every day to stay safe! Realtors are our most important referral partners and valued friends in the mortgage business. Mortgage loan officers have a tough job, but realtors are out on the street, at night, and over the weekend in all kinds of neighborhoods with strangers. We want you to be safe. Here are some tips from The National Association of Realtors to remind you to stay safe:
1. Nothing personal
When talking to potential clients and prospects, be friendly but keep your private information private. Do not share too many details about your life, your family, or what you do outside of work. This transaction is about your buyers, not you.
2. Take two seconds to pause and look around as you enter your destination
Realtors go into strangers' homes filled with strangers. How are you staying safe in this environment? Does anything seem out of place? Is anyone present who shouldn't be there? Are there folks that don't look like they belong?
3. Don't use the "V" word
When describing a listing, never say that a property is vacant. This could be an invitation for criminals to do evil deeds. Also, you don't want to give anyone a heads-up that you will be showing a vacant home.
4. Use Find my iPhone
Share your location with your besties. If you use an iPhone, have at least two contacts that can always see where you are.
The National Association of Realtors does safety tips for realtors better than anyone. The resources they provide for their members are comprehensive and enlightening. In addition, they encourage members to use their recommendations throughout the year, not just in September.
For many people who enter into a career in real estate, the pros can also become significant cons when it comes to safety. Realtors have freedom, flexibility, and exposure to all kinds of people. However, the stress surrounding bidding wars, low inventory, and fluctuating interest rates has undoubtedly had an impact.
Why are realtors more exposed to safety issues than other professionals?
First, agents typically work alone. They're independent contractors who spend most of their time in the field. They show properties and run open houses by themselves. Criminals know this and single out predominantly female agents because they know they're vulnerable.
Second, agents work with people they don't know. When they meet someone at a property, it is like a blind date. They could be showing a home to someone with significant issues. Let's hope not, but the person could be packing a weapon or planning to carry out a theft, sexual assault, or worse.
Third, agents can't control where their properties are located. Although they can specialize in selling homes in a particular community, it's hard to predict precisely where those homes will be. They could be in a transitional part of a town or city. Or they could be an abandoned or foreclosed property. Perhaps squatters are in residence. As a result, agents can never be sure what they'll face when they sign on to a deal.
Fourth, agents rely on public advertising and social media to drive traffic to open houses. So if a criminal were looking to find someone to rob or assault, identifying an open house isn't hard to do.
According to statistics from the National Association of Realtors, of its 1.3 million members, 38% report they've been in a situation where they feared for their safety. Adopting the best practices identified by NAR is your best defense to stay safe. In addition, The Florida Realtors organization recommends a new product called the SafeShowings app, which lets you record the buyer's name, automatically captures your GPS location, prompts realtors to take a photo of each potential buyer, and sends out an alert if you don't check back with your broker.
Mortgage loan officers can take some of these tips to heart also. Working in the real estate industry can be exciting and lucrative. Most in the business say it is gratifying to help people find a home to raise their family or help them build wealth, which explains why the positives tend to outweigh the risks. So whether you are a realtor or mortgage loan officer, we can all stay safe by following these simple safety tips!
Sources: