$10k Down Payment Assistance Program!
RI Housing's provides a $10,000 down payment assistance loan to first-time homebuyers in Rhode Island. The 10KDPA Program is designed to help eligible first-time homebuyers with what is often the biggest hurdle to homeownership: the down payment. To get started, fill out the form or contact one of our experienced loan officers!
To qualify, you must:
Be a first-time homebuyer purchasing a 1-4 family home or condominium in Rhode Island
Have a minimum credit score of 660
Meet RIHousing loan and income limits*
Complete a homebuyer education course (available online)
Obtain a RIHousing-funded first mortgage through a Participating Lender or the RIHousing Loan Center
Occupy the home as your primary residence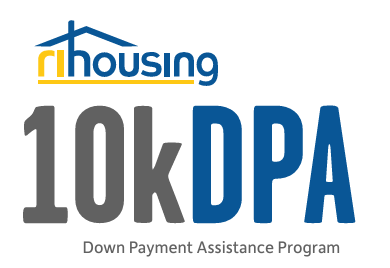 *Loan limits: $748,958; Income limits: $120,934 (1-2 person household) and $139,074 (3+ person household).