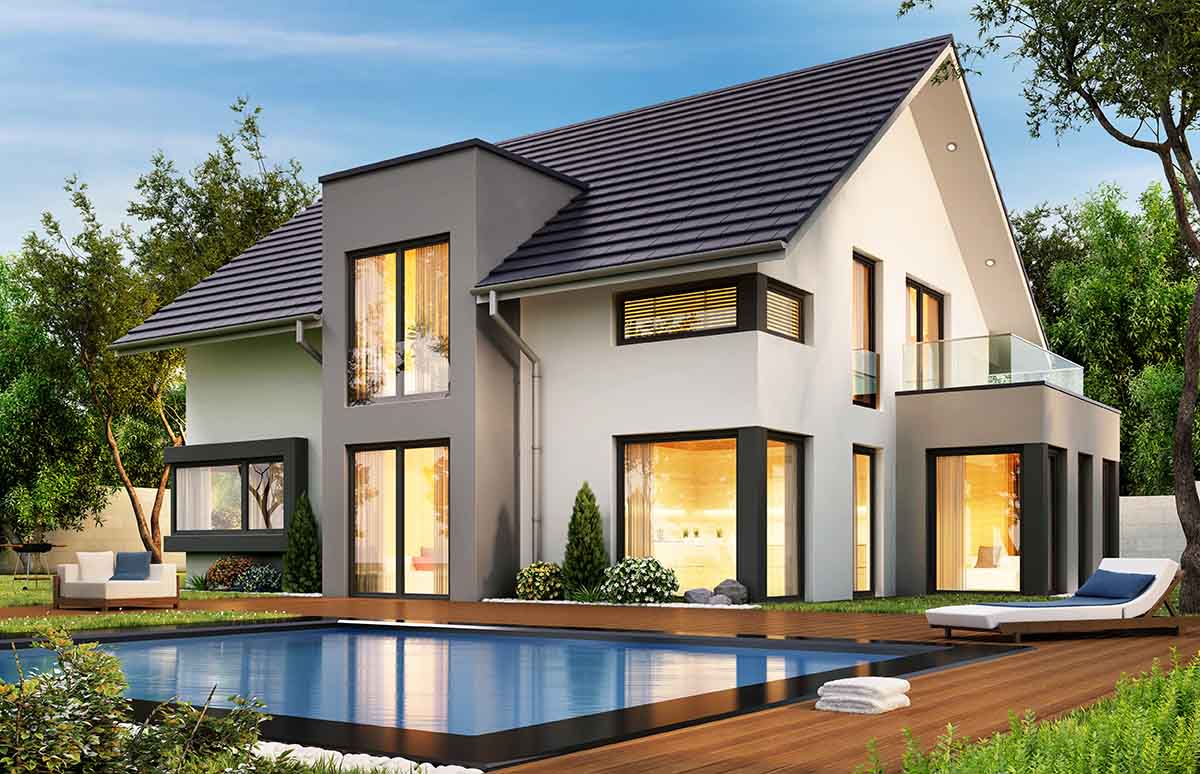 The best mortgages for saving money this Spring, 2023!
The reasons for purchasing a new home are personal for every homebuyer. Many potential homebuyers have been waiting to make a move recently due to rising interest rates and high home prices, but life goes on. Homeownership still makes sense in many cases, even with increased home prices and rates, because people get new jobs, have families, and need to move for various reasons. Sitting on the fence only works for so long. The good news is there are ways to save money on your home loan this Spring if you know your mortgage options.
Mortgage lenders are impacted by higher rates and low inventory just as much as homebuyers which is why many have brought back programs such as the 2/1 Buydown loan, and ARMs are being used with renewed frequency. In addition, lenders like Mortgage Equity Partners are also creating incentive programs to make the loan process more affordable while offering down payment assistance programs through State Housing Programs.
Here are some of the most unique and money-saving loan options available to homebuyers this Spring:
FHA Loans
An FHA loan is the most frequently used by first-time homebuyers because the down payment requirement for those who qualify only is 3.5% of the home's sale price. In addition, borrowers with FICO scores generally above 580 can often qualify for an FHA loan. Saving up for a down payment is the biggest obstacle for first-time homebuyers in many cases, so the lower requirement makes this an affordable option, and borrowers can also use Down Payment Assistance programs with most FHA loans to help with upfront and closing costs.
Down Payment Assistance Programs (DPAs)
Down Payment Assistance Programs (DPAs) are available through state, federal, and local government and nonprofit agencies. DPA comes in many forms, but the most popular is the grant. Grants are not required to be paid back. Forgivable loans are also a great option and generally have an interest of 0% of the home's sales price, but they require you to stay in the house for a set number of years. DPA grants and loans can be used to cover upfront and closing costs. The amounts available will vary by state. For example, Massachusetts once had a program that went as high as 25K, depending on eligibility requirements.
DPA programs use certain factors like credit scores, household income, family size, and homebuyer education to determine the amounts of the DPA award. Most agencies that offer DPA programs have strict definitions of who qualifies. Often the programs are for First-time Homebuyers but not exclusively. Generally, if you haven't had any kind of homeownership in the last three years, most state, federal and local government, and nonprofit programs will consider you a first-time homebuyer even if you owned a home before the previous three years.
Remember that if you receive a grant, you are not required to pay it back. Many low-interest loans only need to be paid back if you sell the home before a specified time. Because the repayment aspects of DPA are so favorable for the borrower, it makes sense to contact a loan officer with experience in DPA programs to see what may be available to make buying a home more affordable.
2/1 Buydown
A 2/1 Buydown loan is a financing technique that allows a borrower to have reduced monthly mortgage payments for the first two years of the loan term. With this option, the interest rate would be 2% lower for the first year and 1% for the second year. In the third year, the rate will increase to the note rate determined when the loan was closed.
Sound too good to be true? Well, it is not without some additional costs. While it is the borrower who directly benefits from the buydown loan with lower monthly payments, they are not always the one who pays for the buydown. The best-case scenario for the buyer is if the seller, realtor, or builder agrees to pay the discount points at closing. Discount points are a one-time fee paid upfront to lower the interest rate. Said another way, a 2/1 Buydown loan is a simple fixed-rate mortgage where a portion of the payment is prepaid at closing. The 2/1 buydown loan is not for everyone, but if it works for you, you can save on your monthly mortgage payments.
Adjustable Rate Mortgages (ARMs)
Adjustable Rate Mortgages, or ARMs, have a lower initial interest rate than fixed-rate loans. However, the interest rate can change after the introductory period, and not always for the borrowers' benefit. Still, the initial period allows borrowers to save significant money on the monthly payment before the loan adjusts to its new rate.
The most common types of ARMs are 5/1, 7/1, and 10/1. The 5/1 ARM, for instance, has an introductory rate that lasts five years (the "5"), and after that, the rate can change once a year (the "1″). Mortgage lenders employ an index and add an agreed-upon percentage point (called the margin) to arrive at the total rate you pay. So if the index used by the lender is at 1% and your margin is 2.75%, you'll pay 3.75%. After five years with a 5/1 ARM, if the index is at 2%, your total would be 4.75%.
But what if the index is at 5% after five years?
Whether your interest rate could jump that much depends on the terms of your contract. For more information about the indices used with ARMs, you should speak with an experienced loan officer.
An ARM generally comes with caps on the annual adjustment and over the life of the loan. However, they can vary, making it essential to understand your loan's terms. An ARM may make sense for buyers anticipating moving before the initial rate period expires. However, because life happens and it's impossible to predict future economic conditions, it's wise to consider the possibility that you won't be able to move or sell.
The HomeReady Mortgage
The HomeReady Mortgage from Fannie Mae is a low-down payment option for first-time homebuyers and some repeat buyers. This program has relaxed eligibility requirements for borrowers with low to moderate incomes and lower credit scores. HomeReady Mortgages are great for first-time homebuyers who don't always have money saved for a large down payment. Homebuyers using a HomeReady mortgage can take advantage of the multiple down payment sources allowed with this loan. For example, borrowers can use gift funds or community grants. In addition, no minimum personal funds are required.
The HomePossible Mortgage
The HomePossible Mortgage Freddie Mac also offers options and credit flexibilities to help lower-income borrowers attain the dream of owning a home. In addition to its down payment requirement of as little as 3% of the home's sale price, Home Possible offers more options to increase homeownership for many borrowers responsibly. For example, co-borrowers who do not live in the house can be included for a borrower's one-unit residence, and borrowers are permitted to have another financed property–all with competitive pricing and the ease of a conventional mortgage. Home Possible mortgages work well for first-time homebuyers, move-up buyers, and retirees with fixed incomes who often seek loan options that allow for flexibility when it comes to down payment sources.
The First Responders Program
The First Responders Program at Mortgage Equity Partners is designed for homebuyers in specific occupations. It offers them a closing cost credit of $500 to use on a purchase or refinance loan. Every little bit helps with making a purchase as substantial as a home. Talk to your loan officer to see if your occupation qualifies and if you can use this program with other DPA programs.
VA loans
VA loans are affordable loans for active-duty service members and Veterans with discharges other than dishonorable, National Guard and Reservists service members, and some eligible spouses. VA loans do not require a down payment and limit the amount borrowers can be charged for closing costs. In addition, generally, when you put down less than 20% of the home's purchase price, you are typically required to pay mortgage insurance, but this requirement is lifted on VA loans. VA loans offer flexibility and affordability.  You need to check your eligibility at benefits.va.gov and work with a loan officer with experience closing VA loans.
With current home prices and interest rates on the rise, the longer you wait to buy a home, the more money it may cost you-even with all the affordable options listed above. It is essential to do your research now and talk with an experienced loan officer to make the most of these affordable options.
Our team of experienced loan officers are ready to help you find the best solution for your circumstances. Find an MEP loan officer near you or start an application today!