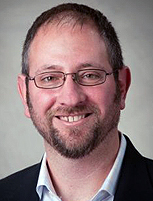 Todd Levensohn
Sales Manager
MLO# 299664
Office: 407.730.2902
Cell: 321.287.5440
eFax: 407.641.9395
Email:
tlevensohn@meploans.com

Ryan and Todd are great at what they do. They made it very easy and we're there every step of the way.

~ Scott C.
PROFESSIONAL PROFILE
Todd Levenson is the Sales Manager at our Winter Park office in Orlando. He has been in the mortgage industry for more than sixteen years, and in finance for more than twenty years. Todd's philosophy is to never forget that he and his team of professionals have been entrusted to carry out the single largest financial transaction that most people will ever make in their lives. In every transaction, he is grateful for the confidence and trust his borrowers have put in him, and he is unwavering in his commitment to close the loan successfully every time.
As a recipient of the Five Star Profession Award, Todd prides himself on bringing knowledge, experience and value to the home lending and buying process. His vast knowledge of the industry has enabled him to do loans that most lenders would consider to be too labor intensive. He is a firm believer in teamwork and dedication. "My team and I believe that everyone should have the opportunity to be a home owner and we are happy to help them achieve the American Dream." He said.
Todd is a native Floridian who knows the local market and how it has changed over the years. He feels a strong connection to the area and believes that homeownership is essential to building strong communities.
Todd enjoys spending time with his family who are a great source of pride for him. He is involved in several charity organizations which benefit children in the Orlando area. He also supports Life Stream which is a non-profit organization that helps homeless, battered or drug addicted women get back on track.
Please contact Todd today to discuss any of your lending needs at 407-730-2902.