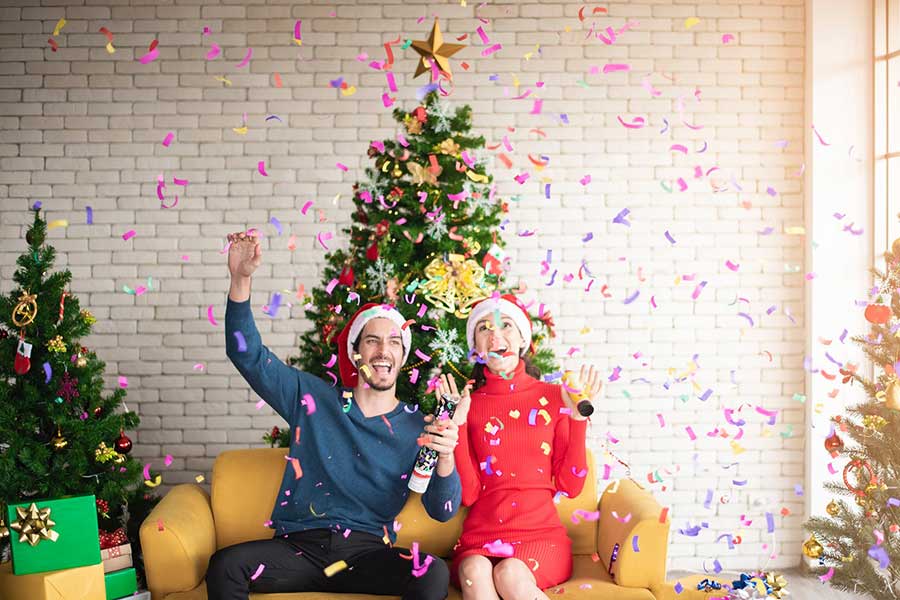 While most people are running around getting ready for the holiday, other savvy people are grabbing deals on homes that are priced to sell and mortgage rates that are lower than they have been in years!
A 2018 study from ATTOM Data Solutions identified the 10 best days of the year to buy a home, and seven of those days happen to fall within the month of December. Who knew?
If you are willing and able to close over the holidays you will typically being doing business with a motivated seller. In addition, most mortgage and real estate companies see a dramatic decrease in business at this time, therefore the staff will be more focused on your transaction.
There are many people with flexibility to close around this time. "We find that homebuyers who have the flexibility to buy during the holiday season get faster closings and better prices on homes," said Tom Patch, Loan Officer at Mortgage Equity Partners.
Advantages to purchasing before the end of the year!
Motivated Sellers: Most people selling a home during the holidays are typically doing so under a time constraint. Perhaps they have a sudden job relocation, or the listing has sat on the market too long and they're getting anxious to close before the new year. Whatever the reason, sellers are highly motivated and may be willing to negotiate on more than just price. You could try negotiating contingencies, such as the financing or appraisal contingency, or ask the seller to cover the closing costs or inspection fee. If that doesn't work, see if they'll throw in a home warranty or appliances they'd otherwise have taken. Their motivation to sell is to your advantage, so be sure to leverage it.
Less Competition: Fewer people are willing or able to buy during the busy holiday season, which means fewer people will be trying to outbid you on your offer. In a seller's market, buyer competition can be one of the biggest hurdles to finding the home you want. With less competition during the holidays, you won't have to worry about your favorite new listing getting snatched up before you can make an offer. And remember those motivated sellers we just talked about? With fewer offers coming in, they'll be even more motivated to come to a favorable agreement with you.
Faster Closings: While you should expect to receive attentive and timely service from real estate professionals no matter the time of year, you'll likely get even more of their attention during the slower winter months. With fewer customers to juggle, agents, lenders, inspectors, and other service providers will be freed up to help the process move along quicker. Plus, many will be trying to close their books before the year ends and may even have an incentive to meet sales goals for the year.
Contact us today to get a pre-approval/qualification to make the process ever smoother!
Sources:
Waypoints Magazine, November 2019.