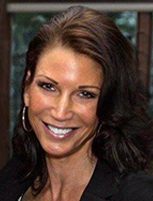 Wendy Monteiro
Senior Loan Officer
MLO# 1089936
Direct: 978.729.4903
Email:
wmonteiro@meploans.com

Wendy Monteiro was exceptional!
Wendy was absolutely amazing to work with! She made my first time home buying experience a walk in the park, very knowledgeable and down to earth! I would totally recommend her to anyone that is looking for a mortgage!
~ Becky W.

Wendy was amazing!!!!

She was on top of every question we had immediately and ran numbers for us usually on the spot. She also gave us tremendous guidance through the whole process. We literally would not have been able to purchase our house without her.

Positive Experience
Wendy was great to work with. Though we had some bumps in the road, she was always providing me updates and feedback during the whole process. She always took time to explain in detail and even helped me along the way to increase my credit and to make smart financial decisions. It was a pleasure working with her and I hope to work with her in the near future to refinance and will assist her in networking new clients.

Wendy was excellent, I have purchased 4 homes and she was the best lender I have ever used. Very thorough and on top of everything, extremely professional and just a pleasure to work with with.

~ Liz

Wendy was available day or night - she picked up her phone 10 p.m.!

~ Alicia

Just wanted to thank Wendy for sticking through the long haul to finally get us into our dream home! We love the house. Thank you so very much for all your hard work!

~ Jena and Mark
PROFESSIONAL PROFILE
Wendy provides each client with a one-stop shopping experience because Mortgage Equity Partners has a portfolio of loan products that are sure to satisfy any customers' needs. Wendy's approach is specific to each client, matching each borrower with a loan that best fits their financial situation while monitoring and negotiating competitive rates and closing costs. By keeping current with the dynamic mortgage industry, Wendy helps borrowers avoid hidden landmines that may cost them the loan and the home.
Wendy consults with families facing life transitions, such as, buying their first home, sending a child to college, relocation, retirement and even through the challenge of divorce. She offers more than just a rate and a loan. She offers extensive industry experience, unparalleled loan product knowledge, and most importantly, an unwavering commitment to providing superior customer service.
Specialties: Conventional mortgage products, jumbo and portfolio mortgage products, FHA, first time home buyers, relocated clients, new construction loans, and refinance loans. Life transition clients.