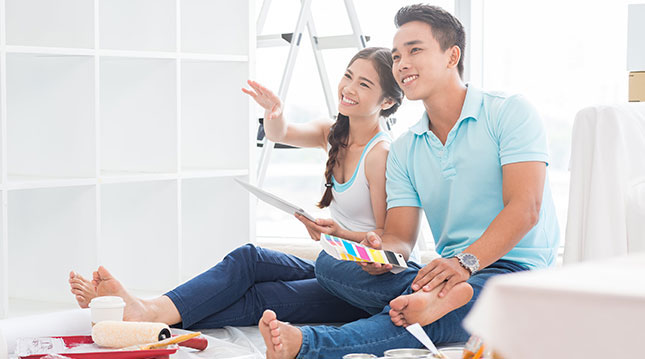 You may have heard talk of loan limits increasing for 2020, but what does that mean to the homebuyer or homeowner?
It means that in response to the rise in home prices, the Federal Housing Finance Agency (FHFA), has set new conforming loan limits to reflect the rise in home prices across the country.  Increasing loan limits make it easier for more borrowers to buy homes with lower down payments at competitive rates and achieve the goal of homeownership.  According to the FHFA House Price Index, home prices rose 5.38% on average across the US.  As a result, the baseline loan limit is increasing by the same amount.
For the fourth year in a row, the FHFA has increased conforming loan limits.  The loan limit amount in 2019 was $484,350, and it is now $510,400 for 2020.  The limits may be higher in high-cost areas. There are only 43 counties in the US that have not changed, and loan limits did not decrease in any county in the US or its territories.
These loan limit increases are significant for homebuyers because they accommodate rising home prices and allow them to borrower more to the limit of what is called a conforming loan. With conforming, loans borrowers can purchase homes with lower down payments and competitive rates.  An increase in the loan limit keeps borrowers in step with a more expensive home market.
What is a conforming loan? Conforming loans are loans that conform to the underwriting guidelines of Fannie Mae and Freddie Mac and can be packaged with other conforming loans and sold on the secondary market.  They make up a majority of the home loans issued in the U.S. To get a conforming loan, you want to buy a house below the conforming loan limit in your area.
What is a non-conforming loan? A loan that does not conform to the underwriting guidelines of Fannie Mae and Freddie Mac. It could be a jumbo loan where the loan amount exceeds the conforming limit.  These loans generally have stricter guidelines, larger down payment requirements and higher rates.
Although higher loan limits are a great way to get more borrowers into the market, you still need to be mindful of tight inventory and lack of entry-level housing.  Meeting with a professional realtor and getting pre-approved with a loan officer ahead of time will make you competitive in a tight market.
For more information on the conforming loan limits in your county, contact a loan officer for more details at 877-866-4511.