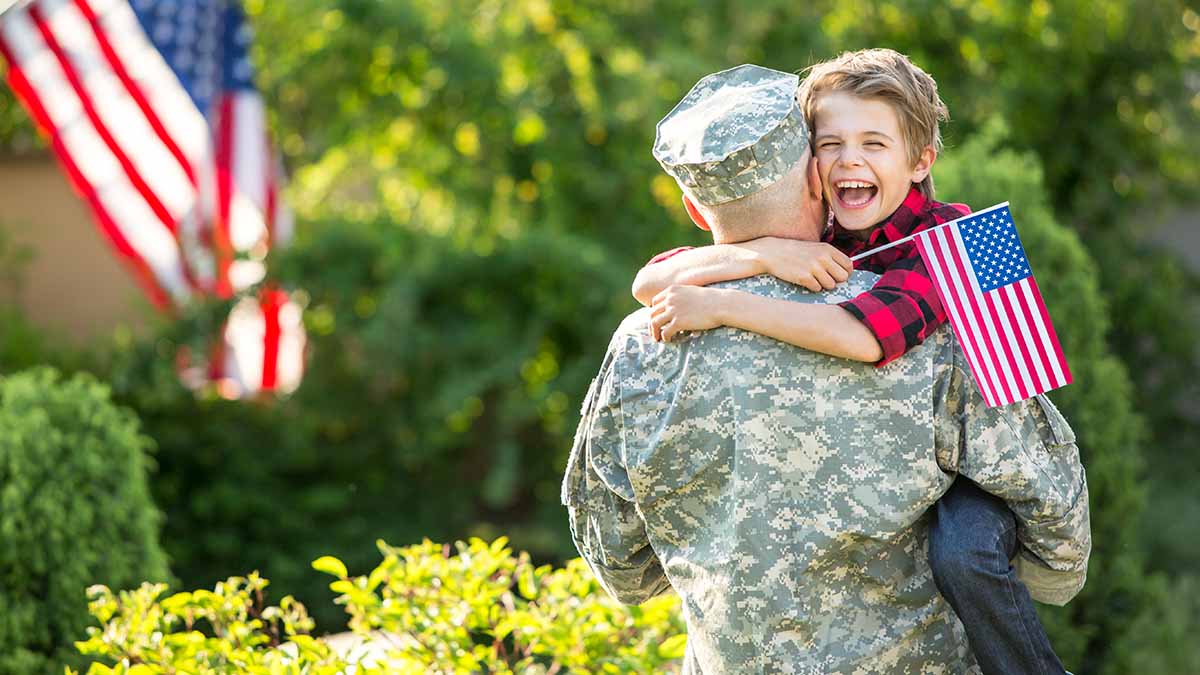 What is a VA home loan?
VA loans are home loans with unique benefits exclusively for eligible service members, veterans, and some eligible surviving spouses. Most regular military members, veterans, reservists, and National Guard can apply for a VA loan. Spouses of military members who died while on active duty or as a result of a service-connected disability also can apply. Millions of veterans and their families have taken advantage of the VA loan programs over the years since becoming available. Still, some eligible members are unaware of what makes the VA loan program great.
Mortgage Equity Partners is a participating VA lender, having processed and originated hundreds of VA loans over the years. "We feel a moral obligation to offer this program to support the men and women of the military and their families," said Sean Riley, President, and CEO of Mortgage Equity Partners. "Homeownership is essential to those who have served and are trying to assimilate into civilian life."
A VA loan is a mortgage loan originated by private lenders such as Mortgage Equity partners but partially guaranteed by the Department of Veterans Affairs. The eligibility guidelines for VA loans are less strict than many other loan types because the government backs them.
Homebuyers using the VA loan program often find it easier to qualify for financing due to the lenient credit and income requirements and the no down payment option.
Here are just some of the benefits of a VA loan:
No down payment required
With a VA loan, a borrower can finance up to 100% of the sales price of a home. Said another way, borrowers do not need to save up for a down payment. This feature is convenient for many military families who may not have time to save up funds for a down payment while on active duty. But, of course, paying a small amount towards a down payment will reduce your monthly mortgage payment and save you money in the long run.
No monthly mortgage insurance
If you put less than 20% down on a traditional mortgage, you'll typically be required to pay mortgage insurance which gets added to your monthly mortgage payment. VA loans save your money by not requiring mortgage insurance.
No prepayment penalties
Many loan programs charge the borrower a penalty for paying off their loan early. Early payoffs may happen if the homeowner decides to sell or refinances their existing property. Fortunately, VA loans don't charge this type of fee, which gives you more freedom and flexibility.
The mortgage is assumable
VA loans are assumable, which means your VA loan can be transferred to a future buyer if the buyer is also eligible for a VA loan. If the rate on your loan is more favorable than current market rates when it comes time to sell, this could be a significant selling point and help you sell your home faster!
Competitive interest rates
VA loans are backed by the government, which guarantees the lender if you default on your loan. Since there is less risk for the lender, rates and terms are often better than traditional loan programs. Of course, lower rates save you money on your monthly payment.
Discounted closing costs
With traditional loan programs, you could pay anywhere from 2% to %5 of the sale price of the home on closing costs. With a VA loan, there is a stated limit on the amount you can be charged for closing costs. Another way VA loans save you money.
VA loans are reusable
Have you already taken out a VA loan? Your VA benefits are reusable so that you can use your benefit again and again.
Remember, before applying for a VA home loan, you must obtain your Certificate of Eligibility or COE. You are not guaranteed a loan just because you are a Veteran.  You still need to meet the lender requirements. Working with a VA loan specialist is the best way to learn the details of this particular loan program. Contact one of our loan officers today to learn more about VA loans.