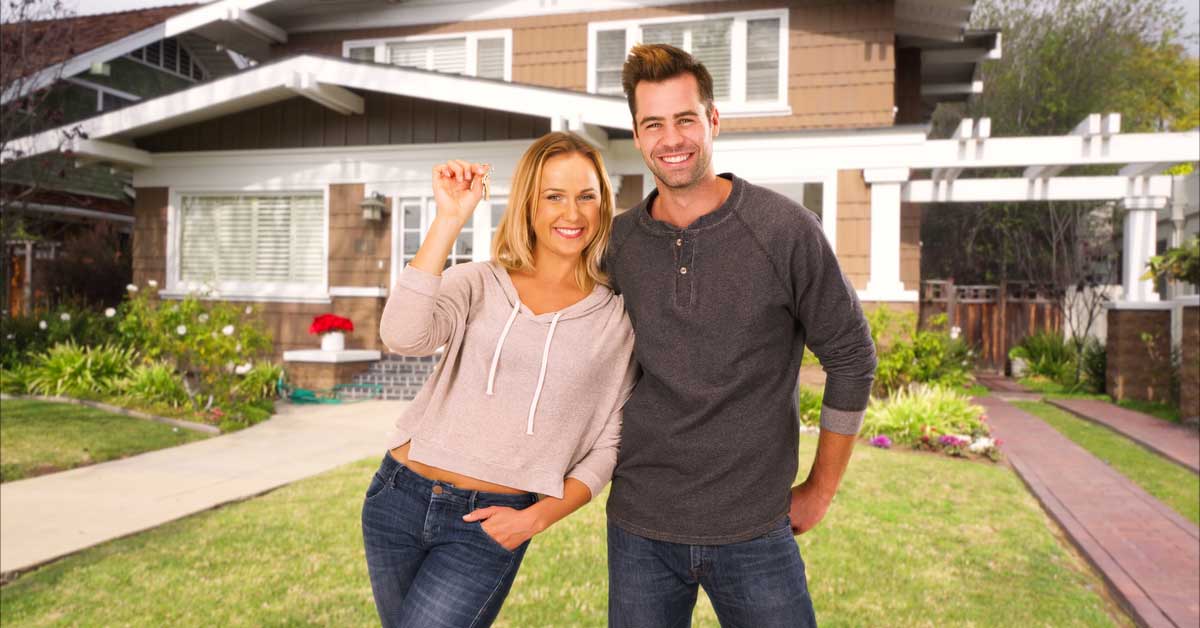 Have you been thinking about buying a home but don't know where to start? As a first-time homebuyer, the whole process can be intimidating. Luckily, there are professionals that are ready to help guide you through the process. First, you will need a realtor and a loan officer to answer all the questions that may come to mind.  Where do I want to live? How am I going to pay for such a large investment? Is it a smart time to buy? While these questions may seem overwhelming, having the right people on your team and breaking this process down step by step will make this journey an exciting adventure.
How do I know what kind of home I can afford?
Before you start shopping it is important to do a little preparation.  You should know your credit score since this is a significant factor that will be considered when your financial paperwork goes through the underwriting process. It can be crucial in determining whether you qualify for a loan, and it will also have an impact on your mortgage interest rate. Next, you should start thinking about how much you can spend on a home. Getting a pre-qualification, a simple review of assets and income will give you a general idea of how much you can afford. Once you understand the cost, you can start calculating how much of a down payment you can afford. Most borrowers think they need to make a down payment of 20% of the home's value, but other programs for first-time homebuyers allow for a down payment as little as 3.5% of the sales price.
In today's market, many homebuyers let sellers know they are serious by getting a mortgage pre-approval letter. Getting pre-approved isn't committing you to one lender, but it shows that your finances have been looked over in detail and reviewed by an underwriter. A pre-approval gives you a more accurate estimate of how much money you can borrow. Also, once you have a mortgage pre-approval, it makes your offer stand out because you have proven that you can afford the home. In a seller's market, some realtors and homeowners won't even consider your offer without a fully underwritten pre-approval.
Here is a breakdown of the costs you can expect:
Earnest Money – Earnest money is a deposit given to a seller by a buyer when making an offer. It is a sign of good faith that shows you are serious about the transaction.
Down payment – Your down payment affects your loan choices and your closing costs.
Your monthly mortgage payment – Your monthly payment is a combination of principal and interest. It could also include your insurance, PMI, and real estate taxes.
Closing Costs – After the ownership of the home has been transferred, it is time for you to pay for closing costs. Closing costs can include an appraisal fee, recording fees, title service fees, transfer fees, an origination fee, and discount points. These costs may vary slightly but knowing that there will be some costs associated with the closing of your new home is something you should be prepared for as well.
Other fees and expenses – Your home will need regular maintenance and upkeep, so preparing for these often-overlooked costs will save you from a lot of stress. You will also have to start paying utilities such as electricity, water, and internet costs. Moving can come with some extra expenses as well. Whether you are hiring a professional moving company or buying food and drinks for your friends who helped move boxes in with you, having some extra cash is always necessary.
Download our FREE Homebuyer Guide
When should I start looking for a home?
One of the most important things about buying a home is to surround yourself with the right real estate and mortgage professionals. Along with your lender, your real estate agent is a huge part of the homebuying process. Asking around for a referral and talking with multiple real estate agents will help you narrow down who you would like to work with during this challenging process. Once you have your real estate agent, you are ready to start looking for the right home. A helpful tip that can keep you focused as you search for your dream home is to create a list of what you need to have, would like to have, and what you absolutely don't want. This way, when you are looking at potential homes, you can see which homes are the best fit. After you have found a home that you love, then it is time to make an offer. Your real estate agent will write up a contract that outlines the terms and conditions of the sale. This includes the purchase price, down payment amount, the expiration date of the offer, and any contingencies to which the agreement is subject.
The next step in this process is to schedule a home inspection to ensure the house doesn't have any hidden problems that diminish its value. You should schedule the inspection as soon as possible so that if there are any issues, there will be an ample amount of time to resolve them. Other service providers you will need to work with may include:
Homeowners Insurance company
Title Insurance Company
Closing Attorney (varies by state)
You can get recommendations from your realtor or mortgage loan officer, but you are free to choose any providers you wish.
How do I know what the best mortgage loan option is for me?
There are plenty of options when it comes to selecting which type of home loan best fits your needs. However, different loans have different terms and conditions, so it is best to look at every option with your mortgage loan officer and narrow down the possibilities.
Some common types of home loans are:
Fixed-Rate – The interest rate is fixed throughout the life of a loan. This is a better choice for someone if they want stable payments and they plan to live in their home long-term.
Adjustable-Rate (ARM) – The interest rate fluctuates over time, which directly affects the borrower's monthly payment. This is a good option if someone is only planning on living in their home for a few years.
Conventional Loans – The lender assumes the risk for lending a borrower the money. This requires higher down payments and more strict credit requirements but generally lower interest rates.
Government Sponsored Loans – The government will assume the risk of lending someone money. This has lower credit and down payment requirements to make it easier for someone to get a home loan.
FHA – An FHA loan is a government-sponsored loan used to purchase a home with as little as 3.5% of the sales price as a down payment.
VA – A VA loan is a government-sponsored loan that provides 100% financing to eligible veterans, National Guard members, active-duty members, reservists, and surviving spouses.
USDA – A USDA loan is a government-sponsored loan requiring no money down for eligible homes in rural and suburban areas.
Download our FREE Homebuyer Guide
What happens during the mortgage application process?
Once you and your mortgage loan officer have reviewed your options and you have selected the home loan program that matches your financial needs the best, you should start collecting paperwork that shows your assets, income, and debts. The lender will use these to help determine how likely you are to pay the loan back. These documents may include your tax returns, W2's and/or 1099s, recent bank statements, and recent paystubs. Usually, your loan officer will also ask for more documents when you submit your application.
After submitting your application, you will receive a loan estimate, which is a form that details the loan you applied for, within three days. After you decide to continue with the loan, then the application will go to the processor. The processor will then go over all of your paperwork and ensure that every necessary document is present. An appraisal will also be ordered on the prospective property. A licensed appraiser will evaluate the property to make sure that its value is accurate. They look at the age of the home, its condition, the size, and they will compare the property to other homes that have sold in the same neighborhood.
Finally, your home is ready to go through the underwriting process. First, the processor will compile a complete loan file that has the application and all supporting documents. Then, the underwriter will review the application in detail to make the final decision of whether to approve or deny your home loan. They will look at your financial documents, employment history, credit history, and the appraisal report. It is not unusual for the underwriter to ask for more documentation.
Congratulations! Your application has been approved. Now you will receive a loan commitment letter, which will outline the complete details of your loan, such as the amount you are borrowing, the interest rate, and the term of the repayment period. Now you are ready to close!
What happens at closing?
Before signing your closing documents, you will do a final walk-through of the property to make sure any requested repairs are complete and that nothing has changed with the property since you last visited. You may want to ask for a copy of the closing documents from your lender in advance to review. These should include the promissory note and mortgage or deed or trust.
At the assigned closing time, you should be prepared to review and sign a lot of paperwork. Do not be afraid to ask questions. It is also helpful to have your team present at the closing to make sure you understand the process entirely because once you sign the closing documents, you are responsible for the mortgage and the home.
Your team may include:
Your realtor
Closing agent or attorney (the agent who conducts the closing can vary by state)
Sellers attorney
Lender/Loan Officer
That's it. You will receive the keys, and it's time to move in!
Moving in
You are officially a homeowner!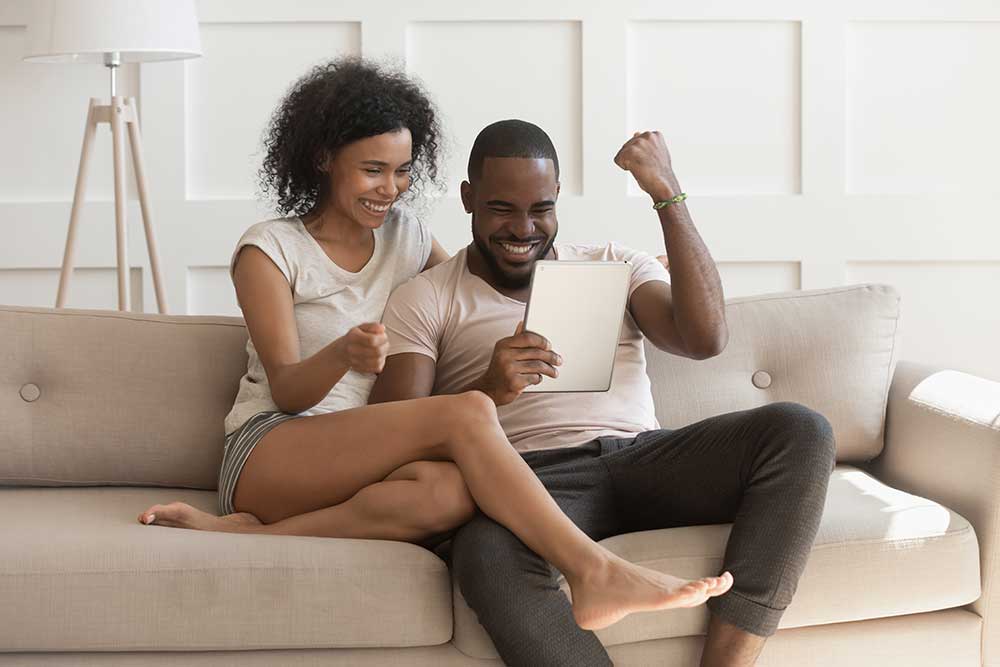 Some common things people forget to do when they first move: 
Store all of your paperwork in a safe place where you can find it easily for future reference.
Fill out a change of address form with the post office and also notify your friends and family that you have moved to a new address
Update your ID and voter registration
Update your bills to your new address
Lastly, remember that your loan officer is always there if you need them. Your loan officer should check in to monitor your home financing and financial goals. If there are changes in rates or you have built equity in your property, your loan officer may contact you about refinancing.
It can feel very overwhelming when you start your home buying journey, but with the correct preparation and the right housing professionals, this process is manageable and rewarding. A home is a lifelong investment that builds wealth. Mortgage Equity Partners wants to turn your home buying dream into a reality.
Contact one of our loan professionals today to get started!