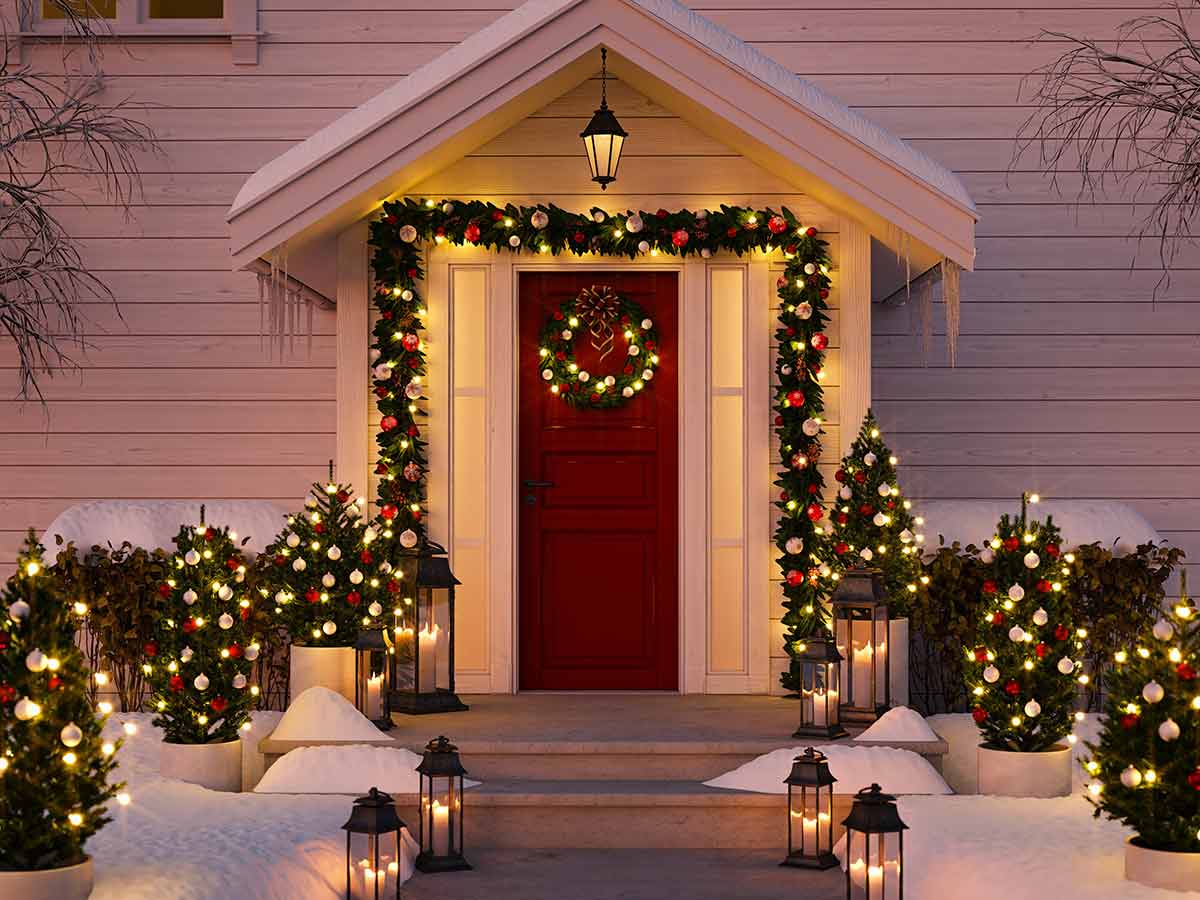 While most homeowners are running around preparing for the holidays, keep in mind your home may have a wish list of its own. Since your home is your single largest investment in most cases, it makes sense to protect it from the elements. Taking some low-cost preventative actions could save you money and eliminate stress down the road.
Here are the top six home maintenance tasks for homes in cold-weather regions
Check your batteries
According to the American Red Cross, winter months tend to have the most home fires, with December and January being the peak months. The best way to prepare your home for a potential fire is to install smoke alarms and carbon monoxide detectors and change the batteries frequently to be sure they are working. Also, be aware of candle use around the holidays, and be sure to take precautions when the candles are unattended. Finally, a fireplace offers a romantic ambiance during the holidays, but before you light it up, have a Chimney Professional do an inspection and a thorough cleaning.
Keep your home warm
Homeowners in New England spend a lot of money on heating expenses. Regardless of how you heat your home, keeping the heat in and the cold out will save you money. Check your home for drafts by checking your window and doors. Simple steps such as replacing weather stripping or re-caulking can create a seal that will keep your heat in your home where you want it.
Maintain your furnace
On the top of the list of the critical features of your home, you will find your furnace. Home maintenance experts recommend servicing your furnace every year to ensure it is in working order. Again, the cost is minimal, and it is so much more convenient than having an emergency visit in the middle of a blizzard.
Check your trees
Winter is a great time to prune trees and shrubs to be sure they look their best in the spring. But, more importantly, look at trees and limbs that hang over your roof. In the event of an ice storm, the last thing you want is a heavy ice-covered branch hanging over your home or your neighbors. The expense of repairing and replacing a roof in the Winter is many times more than what you would spend to have a tree removal company come and cut back your branches. It also helps keep creatures from having easy access to your home and attic.
Clear out the clutter
The benefits of decluttering are many. Safety and organization are top on the list. If you are considering selling your home, decluttering during the winter months is a great idea.
According to WebMD, decluttering your home is an excellent way of reducing stress and improving your lifestyle. So, when preparing your home for the holidays, take the time to get rid of things that no longer serve you.
Here are some of the benefits of decluttering:
Better Focus
Stress relief
Higher Self Worth
Lower risk of asthma and allergies
Improved lifestyle and well-being
Create a winter survival kit
It is good practice to be prepared for weather events. Here in the Northeast, we might have Nor'easters, blizzards, and intensely cold weather. It is often necessary to prepare for power outages as well. Some items that will be valuable to have set aside include:
Extra Blankets
Flashlights
Batteries
Water
Canned Goods
Medicine
And don't forget your Pets (Food and Medicine)
And, if you don't already have a generator, it is an excellent item to add to your home. An automatic standby generator might even add to your home's resale value.
And if a lower mortgage payment is on your wish list for the holidays, contact one of our loan officers to see if now is a good time to refinance your mortgage.
Sources:
RedCross.org
Webmd.com