< back to Massachusetts branches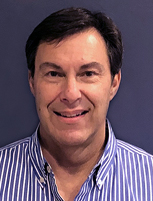 Andrew White
Loan Officer
MLO# 20669
Office: 781.639.4308
Cell: 781.608.5897
Email:
awhite@meploans.com
Start an Application
"Andy has been my trusted advisor for years. He's my go to person when looking to buy a house. Andy has never let me down in navigating the environment and presenting all my options so I could make the best decision."

~ Alyssa F.
PROFESSIONAL PROFILE
If you like working with a loan officer who not only has experience, but also loves his job then you will enjoy working with Andrew White. He brings 25 years of experience in the mortgage industry to MEP having begun his career as an originator in 1993. Andrew helped build Stepstone Mortgage LLC which has now merged with Mortgage Equity Partners. He will be working at our Marblehead office.
Andrew has worked with many borrowers over the years providing an outstanding customer experience. "The best part about this business is that once the timeline is completed from start to finish 99% of the time you have a happy customer. A customer is either moving into a new home or is getting cash to do something they really want to do." He said. "It is very gratifying to be able to help someone financially."
In his free time, he enjoys spending time with his family and sail boat racing. He is very involved in the Wednesday Evening Races in Marblehead. From mid-to late September boats of various classes compete in races held just outside the harbor. This is a great way for him to stay in touch with colleagues and borrowers from Marblehead and the North Shore as well as, supporting the local community.
Andrew can offer all types of loans from conventional conforming, jumbo loans, FHA, VA, First time homebuyers to all government loan programs. He is available to meet with you at your convenience. You can contact him at awhite@meploans.com.