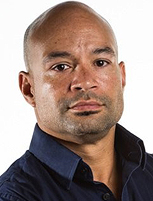 Brett Ruppenthal
Branch Manager
MLO# 1893845
Direct: 407.739.3244
Email:
bruppenthal@meploans.com
Start an Application
"Brett was very responsive and efficient throughout the lengthy process of acquiring a mortgage. His helpful insight insured we made the best informed decisions. What really helped was the way he integrated secured technology into the process."

~ Linda
PROFESSIONAL PROFILE
Brett Ruppenthal joins Mortgage Equity Partners as the Tampa Branch Manager and is experienced in both loan origination and loss mitigation. His extensive work assisting homeowners with loan modifications and housing assistance programs has given him a deep understanding and knowledge of many loan programs as well as a unique insight into the challenges facing homeowners.
Brett is a highly organized individual with superior managerial skills. His priorities have always been customer service and communication. He prides himself on keeping his clients informed and educated about their loan process from start to finish. "A home loan is usually the biggest investment of your life, and for many, it can seem scary. Providing explanations and an open door throughout the process helps alleviate that stress. I believe that is so important," he said.
Through networking and his marketing background, Brett has built a system of trusted professionals. His relationships with realtors, investors, and home builders allow for a well-rounded experience.
He leverages his network of contacts to deliver timely results with consistency and accuracy. Brett has extensive knowledge of Conventional, FHA, VA, and USDA loan programs, which enables him to place homeowners in the best possible loan program for every situation.
When Brett is not working, he spends time with friends and family. He is very active and enjoys both playing and watching his twin sons play hockey.