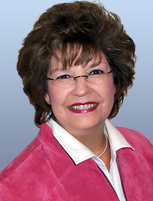 Dianne Max knows the mortgage business. She has been advising borrowers of the benefits of homeownership and how to improve their credit profiles for many years. She has always been focused on helping borrowers get the best loan programs at the lowest interest rates and most favorable loan terms. Dianne is a mortgage advisor and consultant.
"When a borrower asks me what the best mortgage interest rate is today, I explain that there are a lot of factors that go into setting the interest rate. First-time homebuyers require more detailed explanations than a more seasoned buyer. I spend more time explaining the mortgage loan process to them. I go over what makes up mortgage rates, such as the loan term, the amount of down-payment and their credit history," she said. "I have no problem sitting down and showing them a home mortgage calculator so they can see exactly what a mortgage payment is made up of," Dianne said. "The less surprises, the better it is for everyone!"
Dianne can advise on any of the following types of home loans:
30 year fixed rate loans
Custom term loans
Jumbo Loans
FHA
VA
USDA
Refinancing with or without Cash out
Construction Loans
Dianne is a licensed loan officer and the Director of Business Development for the highly successful Salem, NH branch of MEP. If you would like to contact Dianne you can reach her at 603-263-8239, by email at dmax@meploans.com or start an application.