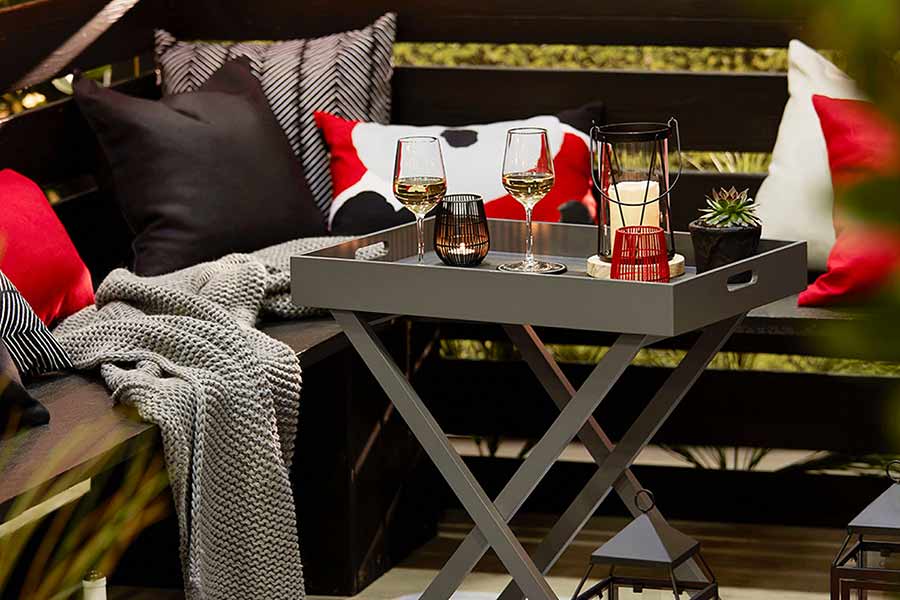 You have just one chance to make a great first impression on your potential home buyer, and having a well-maintained yard, is just the way to do it. The National Association of Realtors says that 63% of buyers will do a drive-by to see a property after they've looked at it online. That is when you'll get that one chance to dazzle them in real life! Your front yard landscaping shows them what they can expect to see inside. A well-maintained front yard indicates a well-maintained home, and this is important as the Spring market is heating up!
How to catch their eye and make them want to see the inside too:
Flowers-Flowers are welcoming and taking the time to plant them shows that you take the extra effort to make your home beautiful. If you care about the outside of your home, it is highly likely you care about the inside too.
Walkways-Walkways escort a potential home buyer into your home. Make sure they are clean and free from cracks and mold. Simple power washing can improve the look dramatically. Add a little personality with planters, flowers or easy to care for plants such as; Hostas.
Patio Appeal-Patios are for home buyers who love the outdoors. They are an extension of your home. Make the patio inviting by adding some outdoor furniture, plants, and Cozy and warm!
Let Nature lend a hand-You want your outdoor area to be inviting to nature as well. Birdhouses and bird feeders are not only pretty but enticing to nature. Picture your potential homebuyers enjoying life on the patio!
Don't forget the green-Tall native grasses can offer privacy as well as color. Don't just think flowers think green too!
Hedge your privacy-Hedges have been used traditionally for privacy, but they can be quite beautiful. There are different sizes and shapes. Some hedges are flowering which will add more color to your yard. Be creative.
Perimeter Planters- Planters can serve many purposes. You use them to define borders and add color without having to dig up the yard. You can also use planters to cover up areas that are used for storage or are otherwise unsightly. They are also easy to change for seasonal purposes.
Don't overdo it-The important aspect of creating curb appeal is not to cross the line between beauty and overdone. Remember balance is everything!
Make sure your landscaping looks as good from the inside as it does on the outside. People typically spend more time indoors than outdoors, so make sure that your front yard is as lovely to look at through the windows as it is from the curb.
A little preparation before you put your home on the market will show up in the sales price later. Make a great first impression!