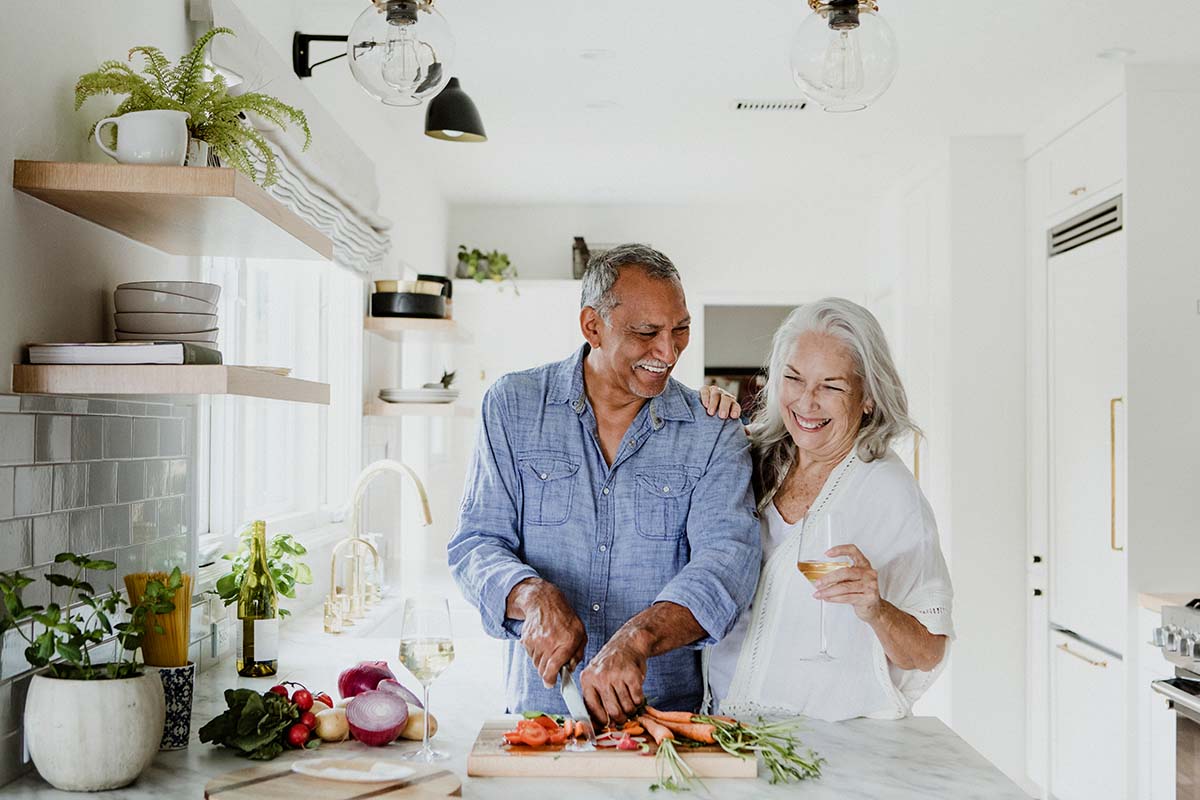 Reverse mortgages have become an increasingly popular option for older adults to use as a strategic financial tool for retirement. Reverse mortgages, also known as Home Equity Conversion Mortgages (HECM), are still a somewhat misunderstood mortgage product; however, if appropriately used, a reverse mortgage can unlock the equity in your home for a more secure retirement. So, let's look at reverse mortgages, how they work, and why they may be a smart and safe option for homeowners who want to enjoy their retirement with financial freedom.
What are reverse mortgages?
A reverse mortgage is a home equity loan for homeowners over 62 years old, allowing them to convert part of the home equity into cash without selling their property or making any monthly payments. These government-backed loans are only for seniors. Homeowners can choose their payment options as a lump sum payment upfront, monthly payments across a specific period, a line of credit, or some combination of the above.  At Mortgage Equity Partners, our loan officers will explain all the options in detail. The amount of money you can qualify for depends on your age, home value, equity accrued, and interest rate at the time of the loan, among other factors.
How do reverse mortgages work?
Reverse mortgages allow homeowners to access their home's equity without selling their homes. A reverse mortgage is a loan against the home's equity. Interest accrues on the outstanding loan balance, which must be paid back upon the sale of the property, refinancing, or the homeowner's death. Although these loans do not require monthly mortgage payments, reverse mortgage borrowers need to stay current on their homeowner's insurance, property taxes and have the ability to maintain the property.
Why should I consider a reverse mortgage?
Reverse mortgages may provide a feasible financial option for older adults who have built up equity in their homes and want to access that equity to help supplement their retirement income, pay for unexpected medical expenses, make necessary home repairs, assist family members, or simply age in place. The borrower still retains ownership of the home and can benefit from any potential appreciation in the real estate market. Reverse mortgages are non-recourse, which means you'll never owe more than your home is worth, even if the value of your home drops after you take out the loan.
Pros of a reverse mortgage:
Increases tax-free cash flow
Allows homeowners to age in place
Allows homeowners to cash in home increased home values
Allows homeowners to still pass down the house to heirs, provided they can pay off the loan balance
Before you take out a reverse mortgage, several safety mechanisms are put in place to ensure you're making an informed decision. All reverse mortgage borrowers must speak with a certified reverse mortgage counselor who will advise you on what you need to know to be confident that this is the best option for you and your family. The mortgage counselor is not associated with the lender. Homeowners cannot be approved for a HECM without first attending approved reverse mortgage counseling.
What are the drawbacks of reverse mortgages?
While there are benefits to a reverse mortgage, it's essential to understand the potential drawbacks. They come with some risks, which could negatively impact your financial future when misused. Because of these risks, working with a lender who is well-versed in this product and can help you make an educated decision is critical.
Reverse mortgages can be an excellent option for older homeowners looking to access their home equity, but they're not for everyone. Understanding the costs, fees, and long-term implications is essential before deciding if a reverse mortgage is the right choice for you. With the correct information and a firm grasp of your financial objectives, you can make an informed decision that will help you live in your home longer and with more financial freedom in your retirement while still having an asset to share with your heirs. Contact one of our experienced loan officers today to learn more about the current reverse mortgage options.