< back to Massachusetts branches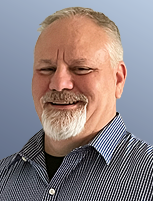 Kevin J. Brennan
Construction & Renovation Manager
MLO# 131345
Cell: 978.815.8478
Email:
kbrennan@meploans.com
Start an Application
"MEP was there from the beginning to the end and helped me through the process with ease. I couldn't have asked for a better experience. Thanks for helping me purchase my new home!"

~ Eric D.
PROFESSIONAL PROFILE
Do you have an interest in a construction loan? Do you own land? Are you searching for land or thinking of subdividing your land?
Or do you have renovation questions that you need answered? Are you looking to buy a home, and the options out there need work to make them what you want? Have you considered expanding your pool of available homes to include lower starting prices that you can build into your desired home?

Maybe your current home is the right place, but you want to make some changes. Have you considered adding an Accessory Dwelling Unit in the backyard to make room for your family or produce some income for yourself?
A conversation with Kevin can help you answer these questions and more.
For more than 20 years, Kevin J. Brennan has focused on construction and renovation home financing. Kevin knows all the standard loan programs but has taken his knowledge to the next level by specializing in construction and renovation loans. He enjoys working with clients, contractors, and builders to create the home that the client wants, even if it isn't perfect at first sight.
As the construction and renovation department manager, Kevin has streamlined the process at MEP to ensure these loans close quickly with no headaches for the borrowers or builders.
Kevin grew up around contractors and, at eight years old, had a helping hand from a contractor friend of the family to build his own 8' by 16' backyard house. He has worked or been around many of the building processes since childhood. From foundations to roofing, he has seen almost everything.
When Kevin isn't working, he spends his free time with his three daughters or traveling with friends. He is a big Boston sports fan, with the Bruins being his favorite.
To learn more about construction and renovation loan programs at Mortgage Equity Partners, contact Kevin at 978-815-8478.