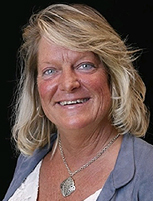 Michelle Herbst
VP of Sales – N. Carolina
MLO# 1459242
Cell: 407.399.6480
Email:
mherbst@meploans.com
Start an Application
"Throughout the process I felt that Michelle was on our side. She was the only person involved, from our agent to the people at the title company who I felt understood the urgency and time-sensitivity of getting our closing completed and was willing to work hard to make it happen."

~ Ryan P.
PROFESSIONAL PROFILE
After playing Division One soccer at Radford University and graduating with a Psychology degree, I commenced my career in the mortgage industry in 1993 in Orlando, Florida. I was hired as a closer and quickly promoted to Closing Supervisor. I also held positions as a Post-Closing Manager, Underwriter, Wholesale Account Executive, Processor, Mortgage Loan Originator, Branch Manager, and Vice President.
I love helping people purchase homes. It is my passion and my mission that everyone has the opportunity for homeownership. It is really IMPORTANT, and I do not take my job as Vice President of Sales lightly. It is the largest purchase buyers will ever make in their lives until they buy a bigger home. It is where they will lay their head at night, and raise their family, and where many entertain and make memories. It is my job to educate them, ascertain their goals, which could impact their decision on certain choices on loan parameters, and answer any and ALL questions throughout the process. I also believe that after they close, my job is not done.
Communication is key. The mortgage process and the terminology (as well as all of our acronyms) can be intimidating. My team and I will work collectively to ensure that each and every client gets their questions answered in an efficient manner, and we continue to strive to exceed all expectations. Our job is to walk you through this journey into your new home.
I have been fortunate to help over 6000 clients buy homes in my career. My dream is to help 6000 more.