To start a new application click Create Account below.
If encountering an error and you are using an incognito browser or have third party cookies turned off in your browser, you will need to update your browser settings to accept them.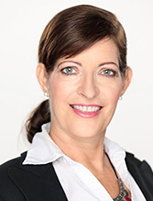 Mae Odell, Loan Officer
MLO# 363608
Office: 407.565.2326
Cell: 321.594.3823
eFax: 407.565.2332
Email: modell@meploans.com

PROFESSIONAL PROFILE
Mae Odell is a senior loan officer in our Orlando Office. Mae has a background in mortgage loan processing and has been a loan officer at several lending facilities and banks. She has over 12 years of experience working directly with borrowers to get them the funding they need to realize their dreams.
Mae enjoys working with people directly. She is skilled in managing relationships with business partners and multi-tasking to get a loan from start to finish. Contact her to discuss your needs and how Mortgage Equity Partner's lending portfolio can get you where you need to be.
"Loved working with Mae Odell!! She went above and beyond for our needs! We think she works too much!! She is someone that we will recommend!!"
~ Heather
"Mae was wonderful! Very patient with me (finding ALL the papers needed) and encouraging. I would give her a A+ for customer service and our satisfaction with the whole re-fi experience."
~ Robert