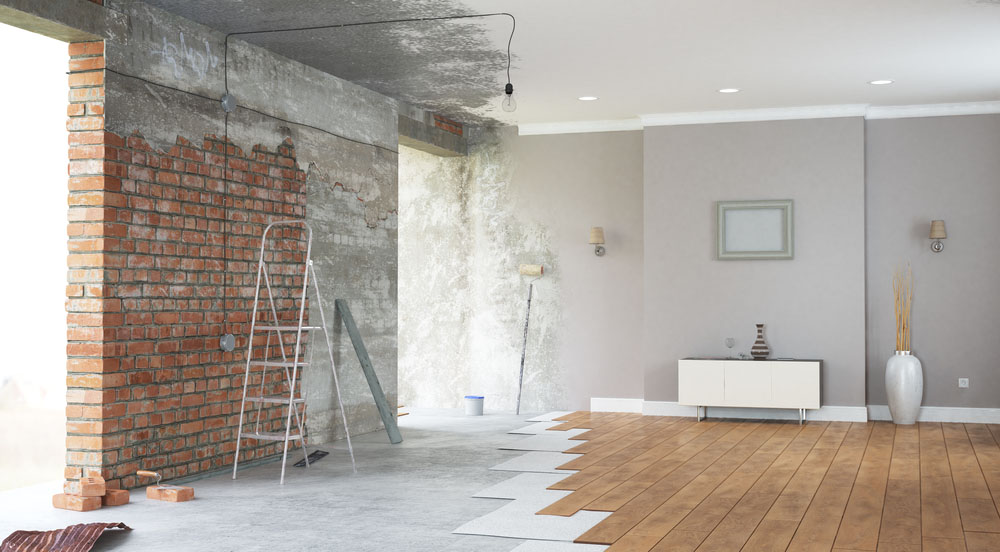 Finding the perfect home in today's real estate market can be challenging. Housing inventory is low, and when a desirable property hits the market, it is often sold almost immediately and over the asking price. A renovation loan could be the solution you are looking for to create the home of your dreams.
Borrowers can leverage renovation loans in two different ways. First, a renovation loan can be used as a purchase loan to finance a property needing repairs or renovations. It may not be the house you love, but the price is right, and the neighborhood is perfect. A renovation loan allows you to create your dream home by providing the funds to purchase and renovate in one loan. The second way to use a renovation loan is as a refinance loan. A renovation refinance loan uses the projected improved value of your home to determine the amount you can borrow to make the desired improvements.
There are several renovation loans, but the most common are FHA 203(k), HomeStyle Renovation, and VA Renovation.
FHA 203(k)
The Federal Housing Administration backs FHA 203K loans. These loans allow you to include the renovations cost in the mortgage. This loan can be used to purchase a property needing repairs or refinance a  current mortgage.
Standard FHA 203(k)
Standard FHA 203(k) loan doesn't limit the amount you can borrow for home improvements as long as your total loan amount is still within FHA's local loan limits.
Limited FHA 203(k)
Limited FHA 203(k) allows a homeowner or borrower to get up to $35,000 for home repairs or minor improvements to improve the home's aesthetics. With this loan, you can use a contractor or complete the projects yourself if you have approval from the lender.
Fannie Mae HomeStyle
Renovation loans are designed to purchase or refinance a home. HomeStyle loans allow borrowers to take the completed value of the project when determining the total loan amount, up to 75% of either the purchase price plus renovation costs or the "as completed" appraised value, whichever is lower. With standard pricing and conventional execution, loan funds can be delivered even before the project starts.
VA Renovation loan
VA Renovation loan is for homebuyers who qualify for a Department of Veterans Affairs (VA) loan. These types of loans can be used by VA borrowers looking to purchase a property that needs some repairs or updates before being move-in ready. Eligible borrowers can include the cost of certain repairs or improvements into the loan amount, enabling them to have one monthly payment. These loans can also be used to refinance a borrower's current mortgage.
Qualifying for a renovation loan is like qualifying for a traditional loan. Borrowers must have a good credit score, stable income, and a low debt-to-income ratio. Additionally, borrowers must provide a detailed renovation plan and cost estimates for the repairs or improvements they plan to make.
Home renovation loans offer a practical solution for borrowers who want to purchase a home that needs repairs or fund renovations to improve their existing home. Renovations loans can provide a more flexible way to achieve homeownership or desired renovation goals. By understanding the different types of renovation loans available, and the benefits they offer, you can decide whether a renovation loan is right for you. Working with a renovation professional is essential to get the best outcome. Contact one of our specialists today to map out a plan.