< back to Massachusetts branches
To start a new application click Create Account below.
If encountering an error and you are using an incognito browser or have third party cookies turned off in your browser, you will need to update your browser settings to accept them.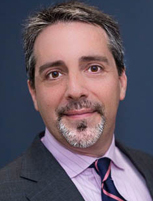 Sean Riley, President
MLO# 20894
Office: 781.309.1804
eFax: 781.309.1790
Email: sriley@meploans.com
PROFESSIONAL PROFILE
Sean Riley's vision and hard-driving work ethic have made him a leader in the New England banking market for more than 18 years. Sean is founder and president of the highly-dynamic boutique mortgage banking firm, Mortgage Equity Partners (MEP). With a background in finance from Boston University, Sean received his law degree from Suffolk University Law School. His mortgage banking experience derives from executive positions at Washington Mutual and JPMorgan Chase. Sean oversees the entire organization, focusing on investor relations and compliance, utilizing a depth of expertise gained in managing over 5000 residential transactions. Working with the industry's top talent, MEP aims to offer the best possible borrower experience, though professionalism, integrity, and dedication to service.
For a more detailed profile visit Sean's Linkedin profile.
PERSONAL PROFILE
Sean also manages the MEP cycling team. An avid cyclist, Sean and his team participate in the Pan Mass Challenge annually, raising significant funds for sarcoma cancer research at Boston's Dana Farber Cancer Institute.

---
"Just want to say that everyone on your end that was involved with a nightmare that was brought upon me did an absolutely awesome job of working with a very frustrated Robert and Donna P and turned the whole situation into a "cake walk"….Thanks!!"
~ Robert & Donna P.

"Sean and his team went the extra distance to help us get the financing we needed. When others gave up, they redoubled their efforts. I would heartily recommend them."
~ Don L.