< back to Massachusetts branches
To start a new application click Create Account below.
If encountering an error and you are using an incognito browser or have third party cookies turned off in your browser, you will need to update your browser settings to accept them.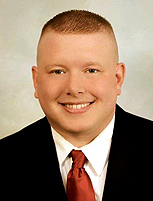 Scott Wood
Loan Officer
MLO# 21584
Cell: 978.994.6211
Email: swood@meploans.com

PROFESSIONAL PROFILE
Scott Wood joins Mortgage Equity Partners as a loan officer in our Haverhill Office. As a resident of the Merrimack Valley, Scott has worked successfully in many capacities supporting the area and community. He now brings his expertise in the mortgage industry, as well as, his knowledge of the needs of the region to MEP.
He is a detail oriented professional skilled in the intricacies of the mortgage industry. His experience with compliance helps to insure that all policies and procedures are followed to the strict standards required by law. He strives to make the process of securing a home loan more efficient. Scott works tirelessly to help his loan officers close loans more quickly. He does this by maintaining constant communication throughout the entire loan process between borrower, appraiser, lender, escrow agent, and the realtor.
---
"Scott and Ann Marie did an excellent job with a very difficult loan. This was the 5th time I had attempted a refinance on this 'non-warrantable' investment property. Scott was able to succeed in an excellent mortgage where many others have failed."
~ Charles O.
"Scott was informative every step of the way. Always truthful even with bad news. He always gave the extra effort to get the loan processed. I will definitely do business with Scott Wood again."
~ Jason S.