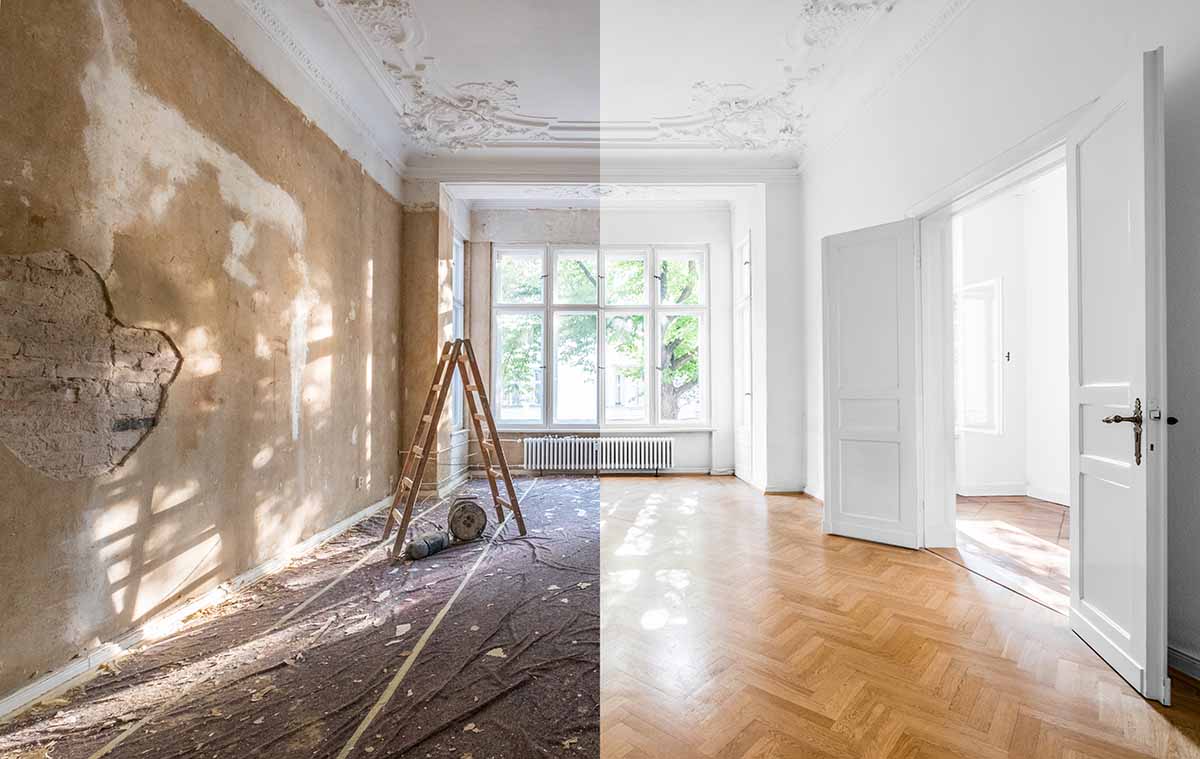 What are Fix and Flip Loans?
Fix and flip is a term used to refer to purchasing a property and renovating or rehabilitating it for quick resale. Fix and flip loans are a popular option for residential real estate investors.
A fix-and-flip loan is a financing option for real estate investors who buy properties intending to renovate and re-sell them. These loans are short-term loans that aid investors to maximize their return on investment. The loan terms usually vary depending on the lender and the borrower. The loan covers the purchase of the property and the renovation or "rehab" costs.
How does a Fix and Flip Loan work?
The process includes applying for the loan by completing an application indicating specific details regarding the property, including the purchase price, renovation cost, and expected as-repaired value. Borrowers must submit the same credit, asset, and income documents (if needed) as a traditional borrower. After assessment, a borrower may be approved for a loan if the project is considered a profitable investment. The terms generally range from six months to two years. Once the loan is approved, the real estate investor purchases the property. Working with approved contractors, the real estate investor completes the work and sells it for an expected profit. The loan is repaid with the proceeds from the sale.
Advantages of a Fix and Flip Loan
Fix and flip loans come with several benefits. One advantage is the flexibility to access the funds quickly. The approval process is fast, and you receive a same-day proof of funds letter to make your best offer. You will get a preliminary Term Sheet within 24 hours, and funding often happens within 7-10 days. This means that draws can be wired within 24-48 hours to start the work quickly. Another advantage is the low credit requirement. Fix and flip lenders like Mortgage Equity Partners are usually lenient with credit scores because the properties act as collateral.
While fix and flip loans have advantages, they also have some quirks. One disadvantage is the short-term nature of the loan. If the renovations take longer than expected, it may be challenging to repay the loan.
Fix and flip loans are essential financing tools for residential real estate investors who purchase and renovate properties for resale. This kind of loan can be an excellent option, provided an investor understands the requirements and can manage potential risks. The fix-and-flip real estate financing process is primarily based on the property's potential to yield profits rather than the investors' creditworthiness. If you have more questions regarding this loan program, contact our Construction and Renovation Management team for more details.