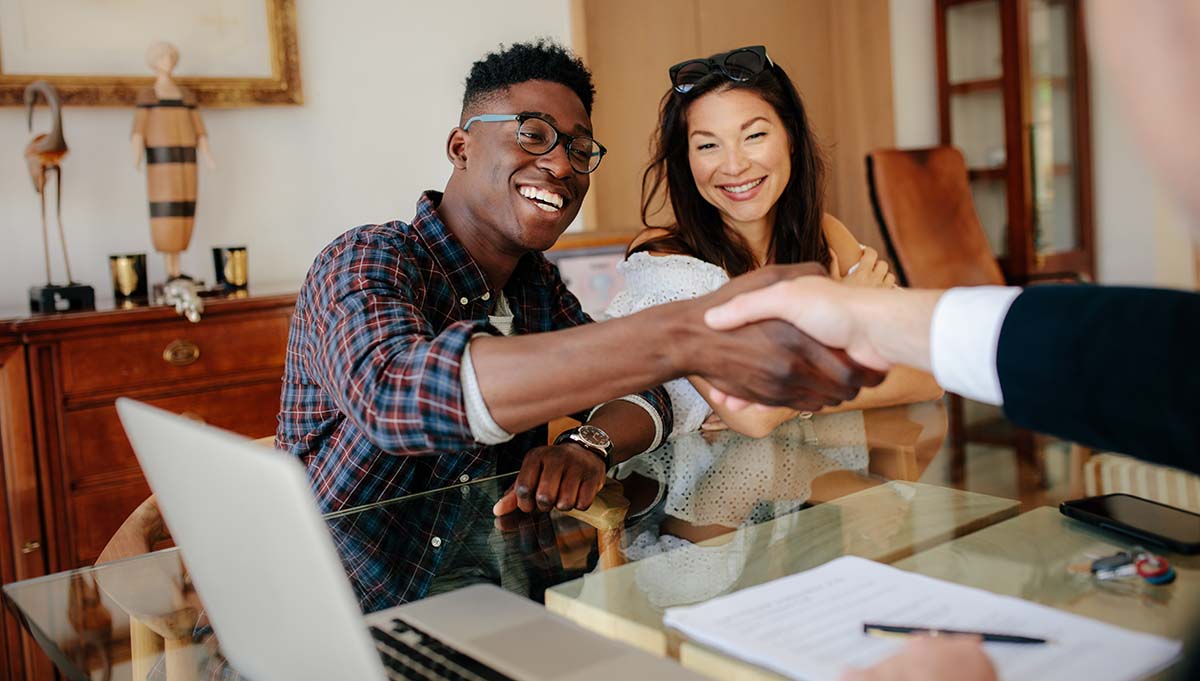 For first-time homebuyers, the process of buying a home may be daunting, and it is not helped by the variety of new vocabulary words one will hear as one begins this journey. Understanding this new vocabulary is essential during the home buying process. It will deepen your understanding of the real estate market and make buying or selling property much easier. Realtors and mortgage loan officers will use terms you may have heard before but never really understood. The best loan officers and realtors will explain them to you. However, they may assume you know what they mean, and you might not want to ask. We have compiled a list of some of the terms you need to know when making such a significant investment.
Purchase and Sale Agreement, aka. P&S – A purchase and sale agreement is a written document signed by the buyer and seller after negotiating the property's terms and sale price. This document sets the transaction in motion. The P & S document is usually written with the help of a realtor and real estate attorney. A P & S is a legally binding contract, so think carefully about what you are negotiating since you must abide by its terms.
Earnest Money details – Earnest money, colloquially known as a good faith deposit, is an amount of money put down on the house to demonstrate your intent to buy the property. It is usually a small amount of money that shows you are serious about your offer. Later, that money can be put towards the down payment if the sale goes through.
Closing Date – The closing date is agreed upon by the buyer and seller in the P & S, but it is subject to many other things that need to be completed.
Home inspection
Title Search
Appraisal
Mortgage application, underwriting, and approval
Title Insurance company information – The title company will research the title on the property. A title is a  document that proves legal ownership of a specific property or asset. In the context of real estate, "title" usually refers to the property title itself. The title shows who has owned the home before, if they can legally sell the property and if there are any liens on the property. A lien is a legal claim on a property that can be used for collateral and the payment of debts.
Contingencies – Contingencies are essentially clauses within a formal real estate contract. These clauses often layout additional conditions regarding the property purchase that must be met before the transaction can proceed. Contingencies serve to protect both the buyer and seller. Contingencies set forth by the buyer allow them to back out of the transaction without losing their earnest money deposit. Some of the most common include:
Appraisal Contingency
Home inspection Contingency
Financing Approval
Addendums – Addendums are additional items added to the P & S that may help keep the sale of the home moving forward. The addendum items must be agreed upon by both the buyer and seller to modify the contract. Typically, the addendum contains changes to closing dates, inspection issues, and dates to get inspections completed.
Closing costs – Closing costs are fees paid beyond the property's price that buyers and sellers both incur to complete a real estate transaction. For example, the closing cost may comprise appraisal fees, real estate attorney's fees, origination fees, and insurance. Typically, closing costs may run between 2-6% of the home's sale price.
Owners Title Insurance – Owners Title Insurance is an insurance policy that protects homebuyers and lenders from damages or losses caused by problems with the title. A variety of complications may arise during and following the home buying process, so having owners title insurance is a way to safeguard against some of the potential risks that may occur. For example, title insurance protects you from disputes regarding the property, claims filed against the title, liens, back taxes, or a multitude of other problems that may arise.
Mortgage – A mortgage is an agreement between you and a lender that allows you to borrow money to buy or refinance a property. This agreement also allows the use of the property as collateral and gives the lender the right to take your property if you fail to repay the borrowed money.
Mortgage Note – A mortgage note lays out the specifics of a mortgage, detailing all terms of the mortgage agreement. This document states specifically how you will be repaying your loan; additionally, it uses your home as collateral, as per the mortgage agreement.
Closing Documents – The closing documents are used to exchange money and rights to property. Signing these documents is one of the final steps of bringing buying a home to a close.
Since buying a home is often the largest investment most people make within their lifetime, it is crucial to understand the terminology and processes surrounding real estate transactions. A deeper understanding will ensure that you can make well-educated decisions throughout the process and make the purchasing of your home overall much smoother and more enjoyable.
While the process usually begins with the buyer and realtor working together to find a home, in today's market, savvy buyers will work with a mortgage loan officer first to get pre-approved. A pre-approval is a necessity in this highly competitive seller's market. Mortgage Equity Partners offers a fully underwritten pre-approval, making your offer stand out.
Contact one of our loan officers today to get started.