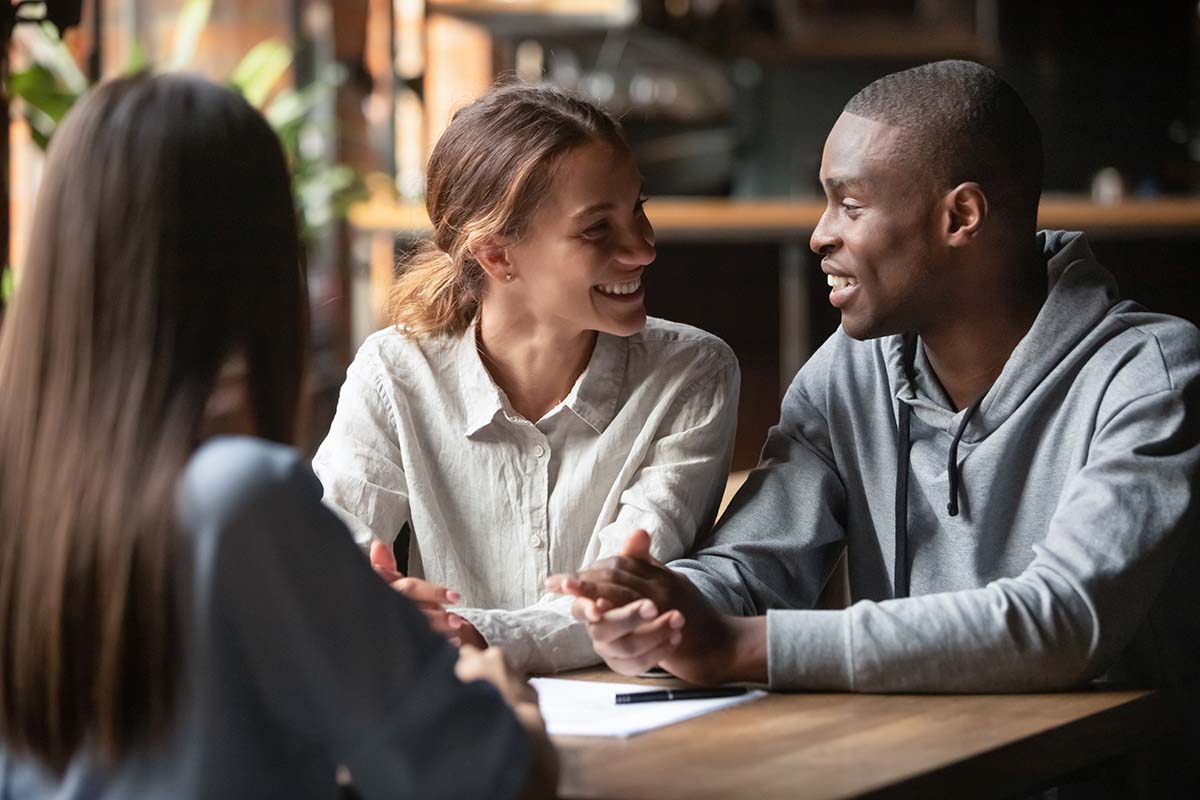 What to look for when searching for the best mortgage lenders near me
1. Selection of loan programs
Look for mortgage lenders that have a wide selection of loan programs. Some larger banks can only originate their company's products, but Independent Mortgage Bankers like Mortgage Equity Partners can choose from a wide selection of loan programs from an extensive product portfolio.
Mortgage Equity Partners Loan Programs include:
2. The quality of the loan officers
When searching for the best mortgage lenders near me – look at their team. The top mortgage lenders have the best loan officers. First, you should look for social proof that your loan officer is good at what they do. Many companies use online review platforms such as experience.com. This site provides reviews from actual customers, which are verified to be authentic. Google also provides reviews via the google my business platform. Both sites are easily found on the internet. The best mortgage companies are not afraid to publish their reviews for all to see. Mortgage Equity Partners currently has a rating of 4.98 stars on the experience.com platform, and that is based on thousands of reviews year over year.
3. NMLS Licensure
Make sure that your loan officer and the mortgage company have current NMLS licensure. NMLS licensure is provided by the state in which they are licensed. If there is any negative activity reported against the loan officer or company, it will be found on the  NMLS consumer site. Professionally licensed loan officers are required to undergo extensive training to get certified initially and maintain certification yearly throughout their careers.
What experience do the best mortgage lenders provide?
Service, service, service!
You should always look for a company that focuses on service. Often large banks are driven by volume and numbers. In that type of sales environment, they may not provide the service level you will find at an independent Mortgage Banker like Mortgage Equity Partners. We have received many accolades as the best mortgage lender and the best military lender from National Mortgage Professional Magazine and other local publications. These awards are based on exceptional service and are drawn from customer feedback.
Many of our service-related programs were created with customer satisfaction in mind. For example, we provide fast-track underwriting for borrowers who have submitted a complete loan file. This expedites their loan approval by basically skipping the processing department and heading straight to underwriting. We also provide a fully underwritten pre-approval for borrowers looking for a new home but may not have found the property yet. This conditional loan commitment can be used for multiple properties within the same price range. This product gives our borrowers an advantage in a highly competitive market.
What kind of lenders can I go to for a loan?
Big Banks are for-profit entities that provide multiple products and services. Mortgage professionals at these companies can only originate their own mortgage products, thereby lacking the flexibility of an Independent Mortgage Banker who can provide a wider range of products.
Credit unions are not-for-profit organizations focusing on serving members instead of earning a profit. You must meet membership requirements to get a mortgage with a credit union.
Independent Mortgage Bankers like Mortgage Equity Partners, are lenders that only originate and underwrite mortgages. IMBs are focused exclusively on residential loan transactions, and as a result, the process is streamlined and more efficient. Companies of this kind can be direct lenders or portfolio lenders. Unlike your bank or credit union, IMBs do not offer auto loans, credit cards, or manage bank deposits.
Mortgage Brokers are the intermediary between you and a mortgage lender. Mortgage brokers do not loan money themselves.
What tools does the lender have?
In today's digital marketplace, speed and efficiency are valued. You want to work with a company providing loan officers with the tools they need to compete. In a sellers' market, when speed and accuracy matter to get the home you want, the right tools can make or break a deal.
At Mortgage Equity Partners, we have invested in top industry technology to make it easy for borrowers to apply for a loan and follow the loan from start to finish via digital and mobile technology. However, what makes us one of the best mortgage lenders in the industry is that our loan officers know how to combine that tech with the human touch required for such a significant and important transaction.
Having the right mortgage loan officer from the best mortgage lender near you will put you in the strongest position to purchase your first or next home successfully.