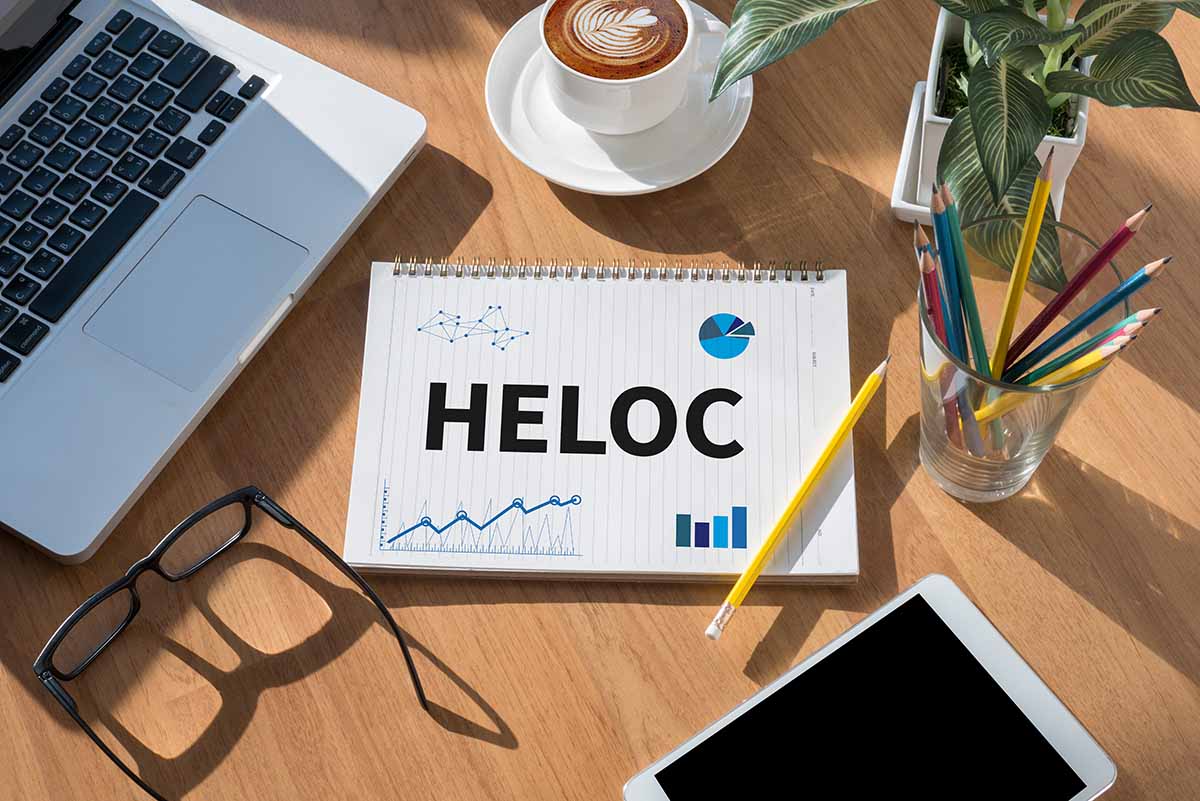 Home Equity Lines of Credit and Home Equity Loans
When you have at least 20% or more equity in your home and a good credit profile, you are a strong candidate for a Home Equity Loan. Home Equity is the difference between what you owe on an existing home loan and what your home is worth (market value). Many homeowners have a big cushion of equity right now that they can borrow against, which is why there is so much talk about Home Equity Lines of Credit and Home Equity Loans. In fact, According to a study done by Corelogic, the average home equity gained between Q2 2021 and Q2 2022 is $60K.
So, if you are considering accessing this equity, you need to know the difference between the two products to know which is right for you!
A Home Equity Loan or HELOAN is a fixed-rate loan that pays you a lump sum. You pay this back monthly over a fixed period of time.
A Home Equity Line of Credit is a line of credit that you can use for a certain amount of time, usually a 10-year draw and a specific amount of time to pay it back. For example, Mortgage Equity Partners offers a 20-year repayment program. In addition, HELOCs have an adjustable interest rate.
Understanding the difference:
HELOAN
Receive lump sum of money upfront
Fixed interest rate and a fixed monthly payment amount
Can't take out more money for an emergency without another loan
HELOC
Access to a line of credit up to a certain amount
Variable interest rate
Credit line for you to use as you see fit
Interest-only payment option
Benefits
The main benefit of Home Equity Loans and HELOCs is that if you were recently able to take advantage of the incredibly low mortgage interest rates of the past couple of years, you could get access to your equity without refinancing. HELOCs typically have a lower interest rate than many other consumer debts (such as credit cards or unsecured personal loans) so homeowners can use this tool to consolidate debt and save money on a monthly basis. Many homeowners are reluctant to refinance out of an incredibly low rate. You also get quick access to your home's equity as the turn time on these products tends to be shorter than a traditional loan. The equity is yours to do as you see fit. The most popular uses are for home renovations, remodeling, debt consolidation, college tuition payments or security of knowing you have access to this money should a need arise.
Many homebuyers are using HELOANs to reduce the loan amount of the mortgage for which they are applying. Each year there is a limit set by the government as a standard loan limit. Loan amounts over this limit are typically more expensive and require a larger down payment. Utilizing a HELOAN can help to bring the loan amount that a homebuyer obtains to a standard loan limit, which can keep the cost of borrowing as low as possible.
Risks
Borrowers need to know that your home is the collateral for a Home Equity Loan and HELOC. If for some reason, you can't keep up with the repayment of the loan or line, you are at risk of losing your home.
Bottom line
Industry experts report that the number of new Home Equity Loans and Home Equity Lines of credit is growing substantially. If you are like most homeowners in the US, you have accumulated a lot of wealth in the form of home equity. If you have at least 20% or more equity in your home, you may be eligible for one of these products to use for whatever you want. You should consult an experienced loan officer when considering a significant financial transaction using your home as collateral.