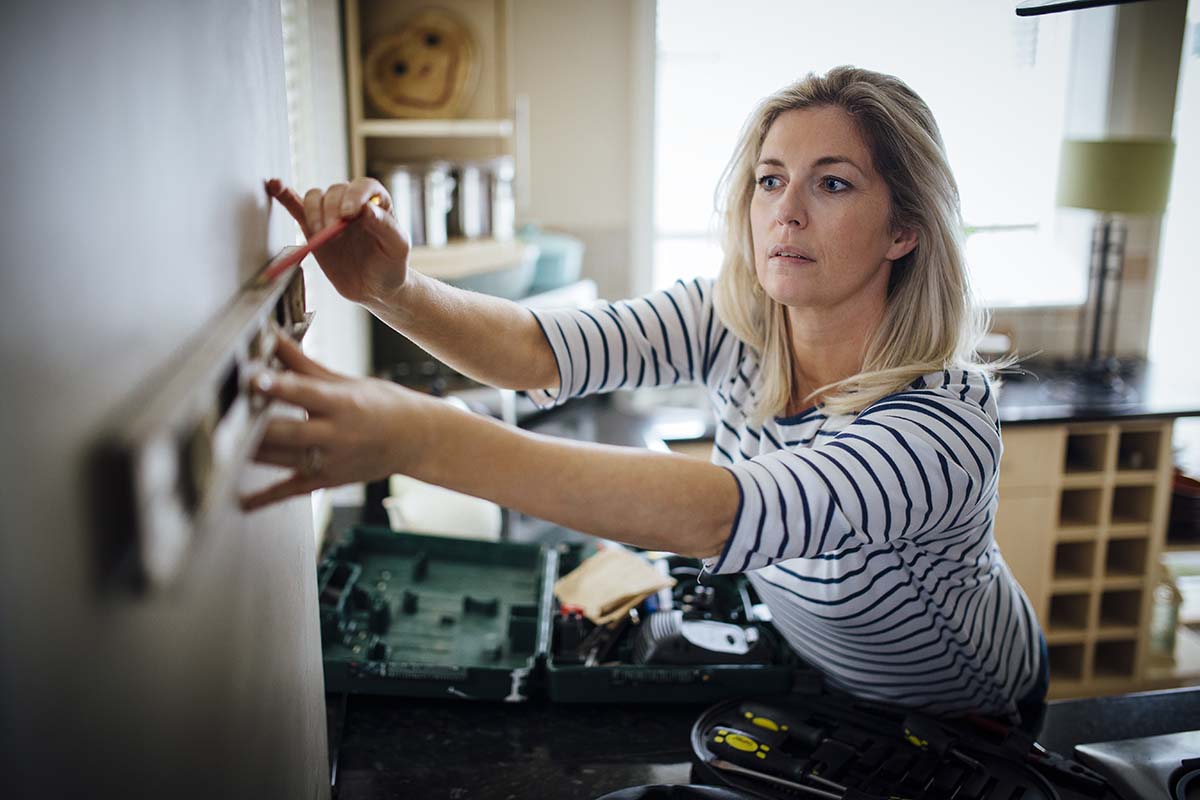 Maximizing your home equity
The last few years have entirely reshaped the housing market, and for most homeowners, this has resulted in significant accumulated home equity. Home equity is the difference between what you owe on your mortgage and the market value of your home. The average homeowner has more than $274,000 in equity, according to Selma Hepp, Chief Economist at CoreLogic.
Now that the economy is on the mend, what can the average homeowner do with all that equity?
If your current home no longer meets your needs, think about using the equity as a downpayment on your next home. Homeowners with significant equity may still be able to keep their monthly mortgage payments lower with a sizable downpayment. The more money a homebuyer puts down, the smaller the loan amount. In the current market, some homeowners are on the fence about selling because mortgage interest rates are higher than they were a year ago, but there are also many new programs available to make monthly mortgage payments more affordable. A 2/1 Buydown is a financing technique that allows a borrower to have reduced monthly mortgage payments for the first two years of the loan term. With this option, the interest rate would be 2% lower for the first year and 1% for the second year. In the third year, the rate will increase to the note rate determined when the loan was closed. To learn more about this exciting program, you should work with an experienced loan officer for more details.
If you have too much space, downsizing and taking out your equity to use for the next phase of your life might make sense. Some homeowners in this situation may move into a smaller home or rent until they decide what is next.
Investing in renovations and improvements is another excellent way homeowners can use their home equity. This can help preserve your home's value and increase its market value. It can also improve your comfort, safety, and overall enjoyment of your home. Popular home renovation projects with a high return on investment include kitchen remodeling, finished basements, and bathroom upgrades.
According to an article by CNBC, the top home renovation projects with the best returns on investment in the US are:
HVAC Electrification
Garage Door Replacement
Replace house siding with Stone Veneer
Entry Door Replacement (replace with steel)
Vinyl Siding Replacement
Fiber Cement Siding Replacement
Midrange basic kitchen
Vinyl Window Replacement
Midrange bath remodel
Wood Window Replacement
Only a handful of projects can deliver 100% ROI, such as converting a heating, ventilation, and air conditioning system to electric, replacing the garage doors, installing a stone veneer, and upgrading to a steel front door. With high home prices and a tight supply of homes for sale, more people choose to fix their current homes rather than look for something new.
Homeowners with a lot of equity can also use it to consolidate outstanding debts such as high-interest credit cards and loans. Debt consolidation involves taking out a loan from your home equity to pay off other high-interest debts. By doing this, you can reduce the interest you're paying on your debts and eliminate multiple monthly payments.
Home equity can also be used to invest in other real estate properties. If you're interested in generating rental income, you can use your equity to purchase a second property that you can rent out. The rental income can be a significant source of passive income for homeowners and a smart investment decision.
Lastly, homeowners can use their growing home equity to prepare for retirement. They can downsize, particularly if their current home is too big for their needs. They can also rent out their home or sell it and move into a smaller house in a more affordable location. By utilizing their equity in this way, they can free up cash to supplement their retirement income.
Home equity is a source of wealth that homeowners can tap into to improve their financial situation. Whether it's through renovating their home, consolidating debt, investing in property, or planning for retirement, there are numerous ways for homeowners to put their home equity to work. While these options have their benefits and risks, the key is to work with a professional loan officer to determine what options make the most financial sense for your unique situation. With a careful approach, homeowners can make their home equity work.
Sources: