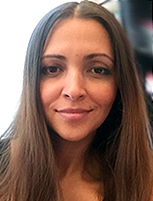 Paola joins Mortgage Equity Partners as a loan officer in the Orlando area. She has worked successfully in the mortgage industry for many years. She has vast experience dealing with many different types of loans. Paola has worked with the management team of Chase bank gaining great expertise in compliance and operations. She has insight into the different aspects of the loan process which helps her work more effectively on behalf of her clients.
Paola is excited to be at MEP because she feels that working with a smaller lender gives more flexibility for a loan officer to offer personalized programs that will directly benefit the borrower. She really enjoys building relationships with her clients and being able to help them accomplish such an incredible goal.
Paola can consult with you on ALL types of loans from Conventional, Government, Refinances, and Construction Loans. Contact her today to go over the many possibilities available at MEP. She is also bilingual in Spanish and English.
Feel free to email her at plondono@meploans.com or call directly at 407-730-8823.