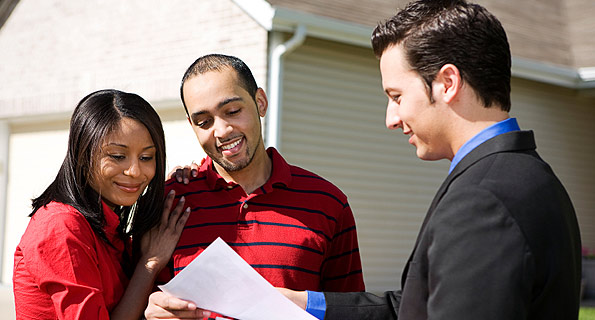 Are you starting to look for a home? Whether you are a first-time home buyer or someone already familiar with the home buying process, there are a few valuable steps you can take that will make this sometimes-challenging experience a lot more enjoyable and efficient.
The key to starting a successful home buying process is first to have a solid understanding of what kind of home you are looking for and how much you can afford. If you have been thinking of buying a home for a while, you have probably come up with a list of things you would love to have in your home. Maybe you have probed the internet or fantasized about what you have seen on the home makeover television shows, Instagram, or Pinterest. But don't confuse must-haves with your wish list!
During the home buying process, it is crucial that you are optimistic but also practical because sometimes not everything you want fits within your budget.  A solid home with good bones that you can customize as the years go by is an excellent option for first-time home buyers or buyers with limited funds.
Getting pre-approved for your mortgage will help you understand how much house you can afford.  Once you know this, then you will be able to successfully figure out how much you have left to spend on the fun stuff like furniture and interior decorating.
Realtors and mortgage loan officers advise that home buyers create a list of all the features they would like to see in a home and qualify them in the ways listed below…but before making your lists ask yourself a few questions.  Could the "she shed" be a future renovation project instead of a make or break now? Do I really need the walk-in closet to be happy? Would a two-car garage be a convenience or a necessity?
The "Must-Haves" – The things you absolutely need to have, you need these things, period. If this property does not have these items, then it should not even be considered (ex: distance from work/family, number of bedrooms, yard).
The "Should-Haves" – The things you know you should probably have.  The things that are considered somewhat of a priority, but you could live without them for the short-term.  If the property hits all the "must-haves" and some of the "should-haves," it stays in the running, (ex. number of bathrooms, central AC, new roof, new windows, fenced yard).
The "Wish-List" – The things you would love to have but are not necessarily a priority. You can live without them, and you will not be upset if you do not have them right away, (ex. his and her sinks in the large master bathroom, heated tile floors, barn doors, farmhouse sink, and fully stocked outdoor kitchen).  If you find a property in your budget that has all the "must-haves," most of the "should-haves" and any one of these, it is time to make an offer.
Creating these three lists can keep you on the right track. If you find yourself at a crossroads, you can always go back to your lists as a guide. Your realtor and mortgage loan officer will love you for having these lists fleshed out beforehand. It will help give them a clear understanding of what you are looking for so that you can avoid looking at homes in which you have no interest or can't afford.
Completing these lists are in any home buyers' best interest. Buying a home is probably one of the most important purchases you will make in your life; it is helpful to get organized right away so that you spend your time and money wisely.