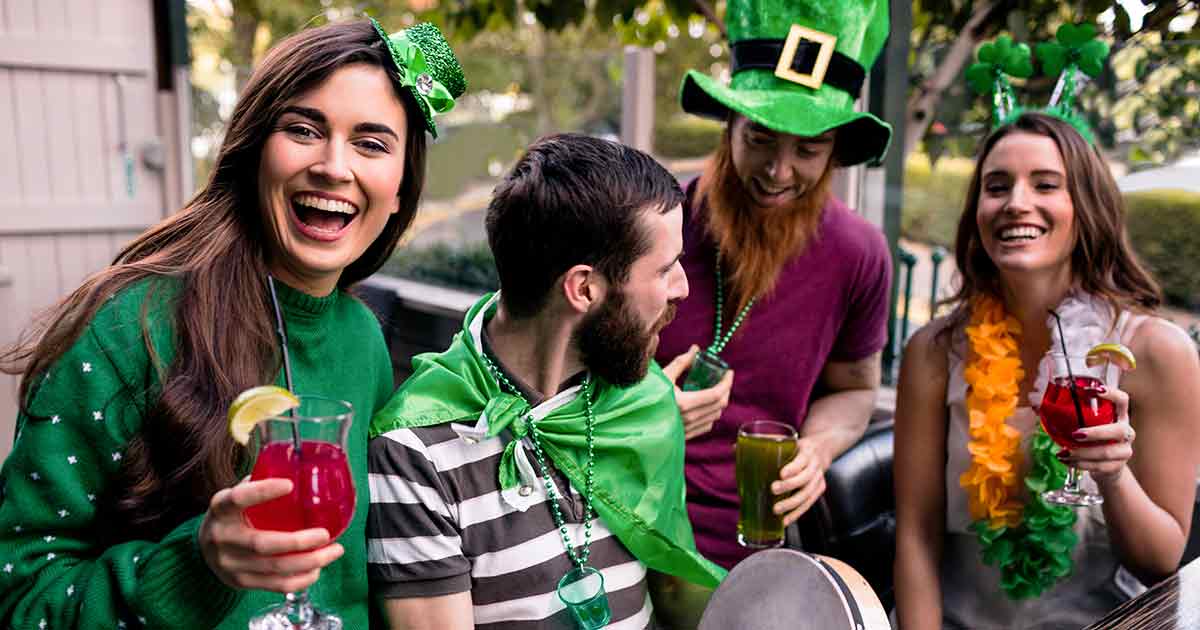 St. Patrick's Days is celebrated in honor of St. Patrick, a real person and the patron saint of Ireland. The holiday is celebrated on March 17th, which is the day he supposedly died. While he was originally born in England, he was kidnapped and brought to Ireland as a slave when he was 16 years old. Once there, he became interested in Christianity and began converting many of the Emerald Isle residents.
St. Patrick's Day originally started as a religious holiday, but it has become a celebration of Irish culture over time.  When Irish immigrants brought St. Patrick's Day traditions to the US, the day evolved into a secular celebration.
St. Patrick was an actual person, but many of the traditions associated with the day have been changed over the years to celebrate all things Irish.
Why are we supposed to wear green on St. Patrick's Day? To show your Irish spirit? To support Irish culture? Initially, the reason you were supposed to wear green had to do with Leprechauns. Leprechauns are mythical creatures who are said to like to dress in green. According to legend, wearing green makes humans invisible to leprechauns who want to pinch people. So, you are supposed to wear green to avoid being pinched on St. Patrick's Day. Works for me!
Today people all over the world of different backgrounds celebrate St. Patrick's Day. The United States, Canada, and Australia are home to the largest celebrations outside of Ireland. So, why not grab your "Kiss Me I'm Irish" T-shirt and enjoy the day!