< back to Massachusetts branches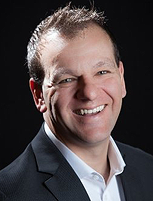 Rick Dionne
VP, Sales Business Development
Cell: 860.922.6555
Email:
rdionne@meploans.com
Start an Application
"MEP was there from the beginning to the end and helped me through the process with ease. I couldn't have asked for a better experience. Thanks for helping me purchase my new home!"

~ Eric D.
PROFESSIONAL PROFILE
With a career in the mortgage industry spanning over two decades, Rick Dionne is a seasoned veteran in the mortgage world. His journey began in 1999 as a loan officer, where he learned the ropes and honed his skills quickly.
Rick has witnessed and actively contributed to the industry's evolution throughout his career. He's been at the helm of various enterprises, including his own mortgage company, a mortgage tech firm, and several successful marketing companies.
Rick's career has been marked by versatility, as he's held roles ranging from loan officer to sales manager, branch manager, and higher positions such as Chief Operating Officer, Division President, and Regional Manager. His extensive experience extends across critical functions like sales, operations, compliance, recruiting, and marketing, but his true passion is helping loan officers and branch managers unlock their potential through branch partnerships and profit-and-loss relationships with lenders.
In addition to his professional accomplishments, Rick places immense value on his family and friends. He dedicates most of his free time to his loved ones. Through the ups and downs of the mortgage business, Rick Dionne remains a steadfast and inspiring figure, guiding others with his wealth of experience and unwavering commitment to his career and his family.