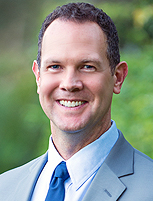 John Otto
Loan Officer
MLO# 318997
Direct: 407.415.5002
Email:
jotto@meploans.com
Start an Application
"John made it great, he stayed in touch from start to finish & communication was great!! Plus every time I called he picked up the phone to answer my questions, which is very refreshing in these days, I didn't get sent to voicemail. Would highly recommend for all your mortgage needs!!!"

~ Gary Y.
PROFESSIONAL PROFILE
John Otto has been successfully working in the housing industry for over 15 years. His experience in real estate and mortgage financing gives him a complete understanding of the process from start to finish. As a leading mortgage loan officer, he has used his extensive knowledge of contract law, mortgage products, and procedures to provide home financing for homebuyers throughout the State of Florida.
Loan Programs
Conventional FNMA and FHLMC loans to 97% LTV for First-Time Homebuyers with no income limits
FNMA Home Ready to 97% LTV financing on single families and condos
FHLMC Home Possible to 95% LTV financing on 2-4 unit properties
FHA financing at 96.5% LTV
VA loans with reduced closing costs for our veterans
USDA loans in eligible areas to 100% financing
Jumbo financing to $3 million
Piggy back 1st and 2nd loans
1099 Income loans
Bank Statement qualifying loans – Up to 90% LTV, no MI
Asset Qualifier Loans – No employment, No income, use assets to qualify
Foreign National Loans – Loan amounts up to $2M, 70% LTV
Investor Loans with no limit on the number of properties owned
Investor Cash Flow loans – No personal income or employment is needed
ITIN Non-US Citizen Loan
Extended Rate Locks – Up to 360 days
"I love working in this industry because it allows me to form meaningful relationships with my borrowers, realtors, and other referral partners. We practically become family since they know they can call me anytime with questions about anything. Most of my clients are repeat business or referrals, so we really get to know each other over the years," John said.
In his free time, you might find John golfing, fishing, or at the beach with friends and family.
For information on mortgage programs or interest rates, call him at 407-415-5002 or email him directly at jotto@meploans.com.