To start a new application click Create Account below.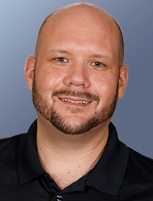 Patrick Burns
Loan Officer
MLO# 2009414
Direct: 239.295.3545
Email: pburns@meploans.com

PROFESSIONAL PROFILE
"From start to finish, Patrick was polite, knowledgeable, and helpful in taking me through the system. He answered and returned calls quickly. Very glad he handled our account."
~ William B.
"Patrick was great to work with as he considers all your concerns. He advises when necessary. I know I was particularly challenging for him as I did not have to ability to scan documents to get to him right away. Any problem I ran into, he was patient and guided me right through it. You will be well served by him."
~ Brenda S.
"Patrick did exactly what I asked him to do. He didn't try to talk me into or out of anything. I explained that I had the knowledge and just needed to know what the best deals were for a cash-out refi. He gave me the target number, which lowered my rate, and I was very thankful for his quick work."
~ Christopher C.